Top Chefs in London and New York Plot Post-Lockdown Revivals
(Bloomberg Businessweek) -- As businesses big and small gingerly prepare for reopening in the Covid-19 era, few are as anxious as restaurants—especially those with reputations, critical laurels, and culinary ambitions. In expensive cities such as New York and London, many operated with the tiniest of margins but powered through with huge volumes of bookings and reservations—that is, the sheer desire of their clientele for the exceptional food produced by their kitchens as well as the atmospherics of their dining rooms. What happens now that desire is mixed with dread?
"Restaurants are very expensive to operate, and when we start up, we have no idea about customer confidence and social distancing," says Clare Smyth, chef-proprietor of Core, a 54-seat, two Michelin-starred restaurant that opened in 2018 in London's Notting Hill. She's one of the most exacting restaurant bosses in the world of fine dining, with exquisite taste not only in food and wine but also in decor and service. Her menus run from £75 ($93)for a three-course lunch through to £155 for the Seasons tasting menu. Add wine and service and you can spend hundreds of pounds per person.
She's always mindful of the business. Smyth has a staff of 41 that she hasn't let go and accounting and utility bills to pay. The pandemic has been a painful learning experience, with the lessons still unclear. "The investment that has been put in is huge," she says of what's gone into Core. "Labor is incredibly expensive, and the hospitality industry was already squeezed before the virus. The investment, with furniture and fittings, is millions of pounds. You have to do quite a few covers just to break even."
Smyth expresses the dilemma she and others in the industry face. "We would like to reopen as soon as possible, obviously," she says, "but we don't want to put anyone at risk. I am waiting to see what the government guidelines are going to be. Servers with face masks? I just don't see that is what we are all about. When we go out to restaurants and bars, we want to have atmosphere and we want to have fun. No one wants to go to a soulless place."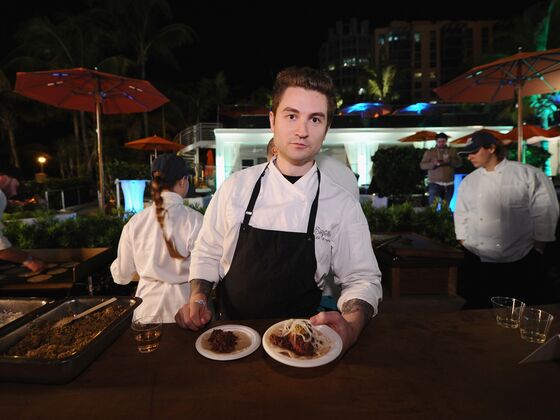 In New York, chef Alex Stupak had decided it was time to put a toe back into the business with Cinco de Mayo—that May 5th "Mexican holiday" celebrated by people in the U.S. but not really in Mexico. He runs four Mexican restaurants, including his flagship, the handsome culinary palace Empellón in midtown Manhattan, which has served such dishes as homemade pastrami tacos, sticky rice tamales with duck, and the extraordinary desserts that are his claim to fame.
On May 1, Stupak began the business of prepping chicken and beef tacos, as well as double margaritas that he would serve in empty orange juice containers. He'd sold about 275 taco kits online at that point and was considering cutting off sales because he didn't have room in his kitchen for more than five staff members to operate. Even for a high-end Mexican establishment like Empellón, Cinco de Mayo was always far and away the biggest sales day of the year. And, he says, offering his customers a chance to eat his food on the holiday is a way of saying "Hey, we still exist."
It's also a way for him to try to figure out what the future might look like. Stupak thought he'd seen the end of the world when he closed his restaurants on Friday, March 13. "People were stealing toilet paper out of my bathroom," he says. "You can't explain how quickly everything went off a cliff." At his midtown location, sales "went from 80% to 40% to zero in like four days. I watched hundreds of office workers carrying crates with their computers and monitors out of buildings and I knew business wasn't coming back."
He's tentatively trying out the cook-and-deliver approach others have started in the rest of locked-down Gotham. "It's not about profiting. It's about putting a couple thousand dollars in the bank for eventual payroll. It's about greasing up the bike chain and getting it moving. Maybe we can do a home taco supper every Tuesday going forward. It's getting into neutral, not even first gear. Anything beyond Taco Tuesday will be contingent on restrictions being lifted."
London and New York have roughly the same trajectory of infections and peaking of the coronavirus outbreak. And chefs in both cities depend on government to dictate the health restrictions that restaurants will have to work into their operations. But governments also control the spigot of financial assistance the restaurants need to reboot. Controversially, the U.S. Paycheck Protection Program—a fund for loans to small businesses—ran out of money in its first iteration after doling out huge sums to some publicly held restaurant corporations, leaving many small businesses without financing at all.
The small print isn't helpful, either. "The whole PPP has failed," says Dan Kluger, chef-owner of the modern American Loring Place in New York's Greenwich Village. "I don't need millions of dollars. I need them to say, 'I will help you pay off vendors. What's your rent? We'll help pay it. And lastly, here's a chunk of money for limited payroll. This is $200,000—don't hire everyone back.' But right now, according to the PPP, you have to hire everyone back, and if you don't do it in eight weeks, you're screwed." Simon Kim, owner of the high-end Korean-style grill Cote in the Flatiron District of Manhattan, agrees: "We got this money, but it doesn't have practical use at this point. How can I hire people back when the government isn't allowing us to open?"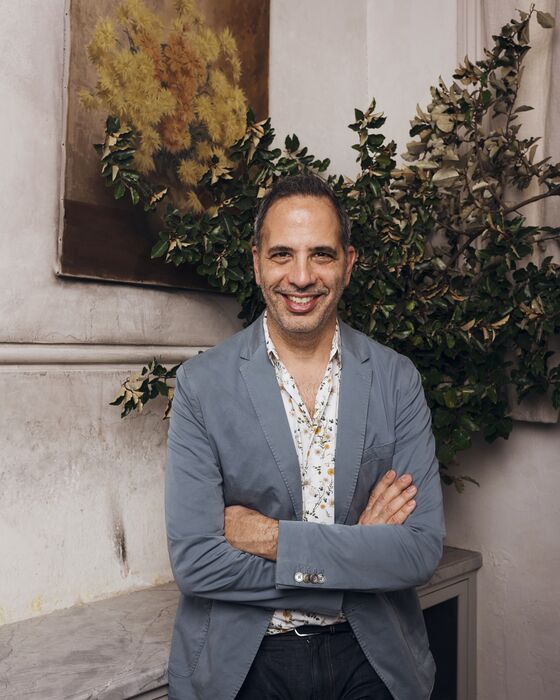 The U.K. has had snags in its job retention program, but has promised to shore up salaries of furloughed employees until the end of June. It's deferred rents and value-added taxes for the same period. Still, many London restaurant owners want more help. Bestselling cookbook author and chef Yotam Ottolenghi, who has six Middle Eastern-inspired restaurants and delis in London, was among more than 20 industry leaders who signed a letter to the government calling for a rescue package including a "National Time Out"—a nine-month, rental-free period combined with a matching loan and interest-payment postponement for landlords. Says Ottolenghi: "We are looking at a long period of not being able to operate at full capacity. A loss of 10% could break a restaurant; 20 or 30% is sure to break a restaurant."
Jonathan Downey, whose Street Feast Group owns several large food markets, is the founder of the Hospitality Union, which sponsors the National Time Out. Without the nine-month deferral, he says, "It could be a wipeout," with 25% of restaurants going under even with the assistance offered by the job retention scheme. Smyth agrees: "Even the strongest can't survive much longer without some sort of time out."
In New York, even chef Daniel Humm of Eleven Madison Park—always in the firmament of the world's best restaurants—is daunted by the immensity of coming back to life after lockdown.  "It will take millions of dollars to re-open," he says. For now, he has turned the palatial premises of the restaurant into a soup kitchen for New York's homeless and hungry.
What will restaurants in the post-lockdown era look like? Chefs can't agree. Says Tom Sellers, chef-owner of the Michelin-starred Story in Bermondsey, just south of the Thames: "I'm not sure we need to make big changes. We'll try to open the way we closed and give people the same experience as before the pandemic. It is really important that you stay true to your values." But Jackson Boxer, who runs Orasay in Kensington and Brunswick House in Vauxhall, says, "We are going to reopen in a very different city and a very different mood. Anyone under the impression they can simply reopen in the same format as they closed will be very quickly disabused of that."
Looking at today's crisis through the perspective of the global financial meltdown, Boxer says, "After 2008 people went out more and spent less. They wanted bigger plates. They spent a lot less on wine but more on cocktails. They wanted to get more drunk. No one was wanting first-growth Burgundies. They wanted jugs of Negronis. All we know is we are going to have to take lots of careful readings on the public mood. Hypothetically, if we reopen in six months' time, in the middle of a deep, dark recession with unemployment and pay cuts, I would say it will be about generous portions, big tables, hearty generosity."
In New York, it's a waiting game. Until the federal and state governments issue rules and decide on a reopening schedule for businesses, no one knows enough to go forward. Says Stupak: "People are busy installing safety precautions, but we don't know the reopening parameters. I don't want to burn cash outfitting my places in plexiglass if it doesn't have to be there. Hearing about things they might make you do sounds repellent. I don't know if I want my temperature taken before I enter a building. It doesn't make me hungry."
The expense of equipping a post-lockdown restaurant is daunting. Says Kluger, of Loring Place: "You can't even get a thermometer anymore. A thermometer I paid $33 for is now $99. We're going to be scraping by. Now I need twice as many gloves for front of the house, and sanitizer. And how many $99 thermometers will I have to buy? I want to see what the state and city say before I start making too many plans."
Then there's the practical aspects of reopening. Says Vicki Freeman, who owns four restaurants in New York including Cookshop in Greenwich Village and Vic's in NoHo: "There are so many things to be done. All the equipment has to be checked. Are all the air-conditioning units working? That is really important now. Restaurants need to be cleaned from top to bottom. There's a deadness to a closed restaurant." Freeman is also considering how her places might run more efficiently. "You can't just bring back your restaurant, and I don't just mean social distancing. I can't begin to tell you what our payroll for Cookshop was: I had a pastry chef along with a pastry department, a sommelier and beverage director. When we come back, their roles might be different."
Kim, the owner of Cote, is more sanguine about reopening his acclaimed grill. "Wearing a mask is going to be necessary. We're working with Prabal Gurung [a Nepalese-American fashion designer] to come up with something fun. If you look at Cote, it's pretty well-positioned. Our tables are far apart. Each table has a ventilation device. Our core clientele is the younger generation, in their late 20s and early 30s, and they seem the least concerned about infection. As soon as its legally allowed to do so, I'm confident they're going to come out."
Reopening may also mean changing standards. John Devitt, who owns well-regarded udon noodle shops called Koya in London, says, "We have sat on our high horse: This is how we do things. But the whole industry is going to have to change, with more people working from home and not wanting to sit in a packed restaurant. We are going to have to embrace every opportunity for delivery, and click and collect. Our precious brand may have to evolve to be more commercial. I don't think we have a choice."
In the months that follow, once survival is assured, Devitt hopes that restaurants can slowly return to their "idealized business." For now, it's all about hard numbers. Ratnesh Bagdai, whose RNB Accountants Ltd. is a consultancy to some 40 restaurants in the U.K., has advice that may apply to New York as well. "A great concept is important, but now we are talking financial strength, staffing, and basic cash flow. The game has changed. Financial discipline and strategy are key for the next nine months." Still, Bagdai can see a bright side. "Covid-19 is a reality check for everyone. After a year, I am hoping restaurant groups with decent cash flows and management teams will prosper. I can't see any euphoria for a while, and I can't see any wallet-slinging corporate expenditure or lavish dining. But the first thing that will return is great food."