California's Edgiest, Riskiest Wine Region Is About to Get a New Name
(Bloomberg) -- The remote coastline of Sonoma never fails to impress. Chilly fog and wind roll in from the Pacific, covering ridges of towering redwoods and tiny patches of vineyards. To reach these wineries, you follow hairpin curves up narrow dirt roads you probably wouldn't want to drive on after dark.
The dramatic, 51-mile-long sliver of land next to the ocean is known as the West Sonoma Coast, or what some call the "true," "extreme," or "far" Sonoma coast. It's California's edgiest, riskiest wine region, where clashing tectonic plates have been churning up the earth for hundreds of millions of years.
It also happens to be one of the world's sweet spots for pinot noir, chardonnay, and syrah.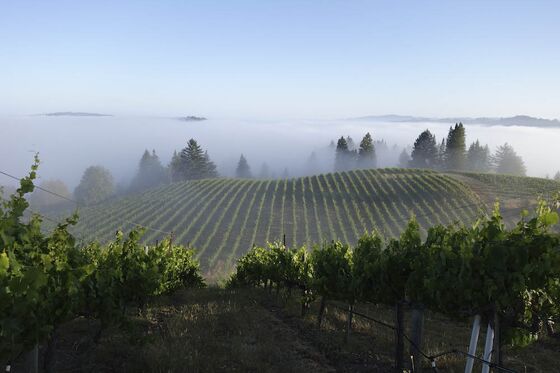 For the past seven years, the area's opinionated winemakers have been fighting to make these cool coastal hills a separate wine region: an official "American viticultural area," or AVA. They are currently grouped under a broader AVA, simply known as "Sonoma Coast." By early 2019, the winemakers expect official approval.
"We had to distinguish this area from the vast Sonoma Coast appellation," says Andy Peay, who co-owns Peay Vineyards with his brother Nick and sister-in-law Vanessa Wong. "Our wines taste very different from the rest of the region. Consumers were confused. And this is where we've committed our lives."  
Winemakers in the region have long had serious issues with the existing Sonoma Coast appellation. It's a sprawling, gerrymandered mess that was approved by the Alcohol and Tobacco Tax and Trade Bureau (now the TTB) in 1987. The region encompasses nearly 500,000 acres and 750 square miles, stretching from the northern Mendocino County boundary to Marin County and San Pablo Bay in the south. From the Pacific, it reaches eastward as far as Russian River, Healdsburg, and Santa Rosa.
As a guide to wine character and taste, the words "Sonoma Coast" on a label aren't necessarily helpful. Many vineyards are more than 30 miles inland, with warmer temperatures and zero influence from the Pacific, meaning both the ripe, plummy pinots from Sonoma-Cutrer Vineyards and the lighter, earthier chardonnays from Littorai Wines are both under the same, big umbrella.
Carroll Kemp, now the winemaker at Alma Fria, lists three things that make West Sonoma Coast unique: "Out here on the edge, the Pacific Ocean, the San Andreas Fault, and the culture are what define our wines."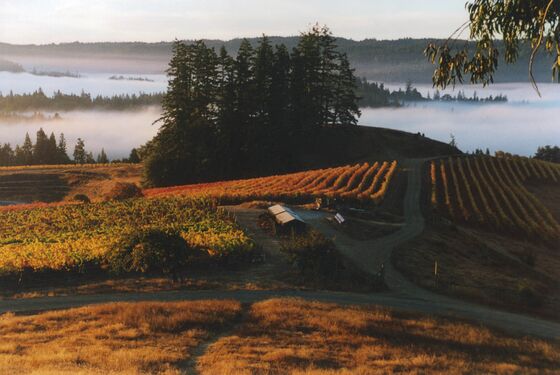 Proximity to the Pacific means cooler temperatures, but the ocean also protects against extreme cold at night. Breaks in the hills allow greater influx of cooling fog. The San Andreas Fault, which runs parallel to the coastline, has created a kaleidoscope of soils and pushes ridges to more than 1,500 feet elevation. And the area has a strong culture of eco-conscious vintners who embrace organic and biodynamic viticulture.
It all adds up to a maritime climate that's cooler than Burgundy, with a long growing season that lets grapes develop complexity without getting too ripe. "Our pinots don't just have higher acidity, lower alcohol, and more balance," says Ted Lemon of Littorai Wines, one of California's top winemakers. "It's the the intense crunchy fruit and mineral notes. Inland, the pinots are richer, rounder, and show darker fruit tones."
One big reason vintners want the new AVA, though, is simple economics. Because of the climate, yields are only 1 ton to 2 tons of grapes per acre, half of what inland vineyards are capable of generating. Out here on the edge, you can't make wines on a big scale, and prices for the best bits and pieces of vineyard land have now hit about $200,000 for a planted acre. Yet prices for West Sonoma Coast wines aren't necessarily higher.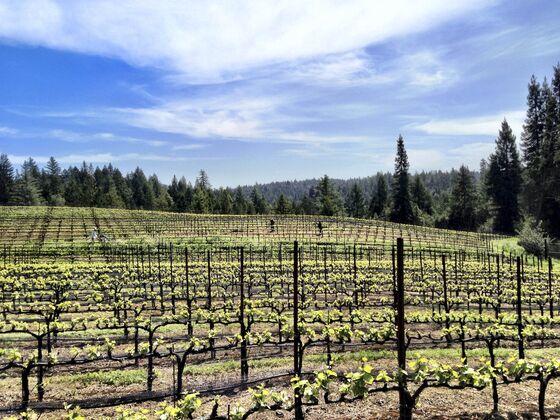 "Mother Nature is on our side for quality, but we can't play the low-cost game," says Kemp. "Farming is expensive." Not to mention the roving wild boar that love to nibble grapes, and the labor shortage, now that marijuana growers pay higher wages.
Back in 2011, Lemon, Peay, Kemp, and three other vintners founded the West Sonoma Coast Vintners organization. (It now has 25 members.) From the beginning, says Lemon, "we had our eye on creating an AVA of our own."
The review process required climate data, soil surveys, and geographical indications proving the region was unique, and the proposed name had to be known historically. Consulting geographer Patrick Shabram, who wrote the AVA petition and filed it in May 2015, explains that the group had to adjust the original boundaries because of a regulation change.
A few hurdles remain. The TTB recommended approval in late July, and the Treasury Department is now reviewing the petition to see if the measure could cause economic harm. After that will come a 60-day review for public comment.
From a business perspective, having their own AVA has only upside, giving the vintners a clearer, more marketable identity. The group has been holding tasting events, including a regular West of West festival, to highlight the special character of the wines.
It's not clear yet if a West Sonoma Coast label will persuade wine lovers to pay more, but it's not the first area to attempt to bring order and meaning to the Sonoma Coast. Last year, Petaluma Gap, a region in the southern part of the Sonoma Coast appellation, won its own successful AVA status. 
The Best of the West Sonoma Coast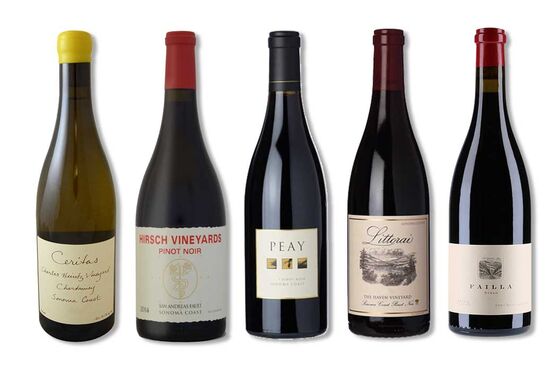 2016 Ceritas Heintz Vineyard Chardonnay
John Raytek is one of California's hottest chardonnay makers, and this bottling comes from one of the coast's oldest chardonnay vineyards. It has richness, briny minerality, and a lush, lemon character. $70
2014 Hirsch Vineyards San Andreas Fault Pinot Noir 
This pioneering winery makes several pinots; this one is easier to find than most. It has complex spiciness, cool, bright cherry-toned fruit flavors, and a super-silky texture. $60
2016 Peay Vineyards Sonoma Coast Pinot Noir 
This winery in the north part of the West Sonoma Coast, in Annapolis, makes several pinots, chardonnay, syrah, and more. Its entry-level pinot always over-delivers, with vivid fruit both spicy and savory, to go with the earthy notes typical of the region. $58
2014 Littorai Sonoma Coast Pinot Noir 
This superb producer makes seven single vineyard pinot noirs from the West Sonoma Coast, but they're hard to find. This blend of several is an elegant way to get acquainted. $60
2013 Failla Fort Ross-Seaview Estate Vineyard Syrah 
Aside from pinot and chardonnay, Ehren Jordan also makes superb cool-climate syrah. This vintage is loaded with personality: bright, savory fruit, and aromas of lavender and mint. $75