Kids Jump on the Retail Investing Bandwagon, $5 at a Time
(Bloomberg) -- One afternoon during a playdate, a friend asked Emmanuel Rodriguez why he didn't yet have a Nintendo gaming console. The 7-year-old shrugged off the question, countering that he owned something better: a piece of the company itself.
His friend stared in disbelief, but it's true. The boy holds about $178 in Nintendo shares as part of his parents' plan to teach him how to be smart with his pocket money, said Emmanuel's father, Sebastian Rodriguez.
The family isn't alone. Parents are taking to trading platforms to introduce their kids to markets. Some adults described feeling daunted by the topic when they were younger, and having made financial decisions they regret. So now they're looking to help their children avoid the same mistakes by teaching them how to invest as little as $5 at a time—and by encouraging them to stick by their bets during wobbly times.
In a subtle way, these families are also pushing back against the inequality plaguing the richest country in the world, where the top 1% of households control more than one-third of the wealth. Investing is key to growing assets, yet just 56% of U.S. adults own stocks. Among families making less than $40,000 a year, the share is 24%.
"I did not know anything about investing until my late 20s. I always thought it was one of those things that's for the elite," said Janice Laset-Parkerson, a mom living in a suburb of Portland, Oregon. When she had kids, she wanted to teach them that "it's not scary and intimidating."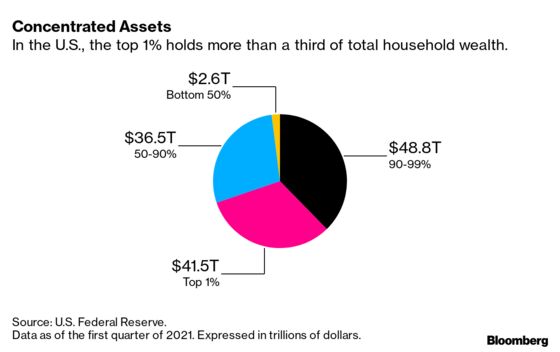 There's some evidence more families are realizing just that. On Public.com, an investment platform that allows users to buy fractional shares, posts on family topics—including how to teach kids about stocks—roughly doubled in the past month. The number of registered users on Learn & Earn, an app that rewards students for completing courses with cash that's invested in the market, is up 176% since May, the company said. And in true retail-trading fashion, parents are discussing on Reddit how to explain terms like dividends as well as floating ideas on which companies would interest children. 
For Chris Kloch, who lives near Buffalo, New York, it's about giving his kids a head start he didn't have. Every Sunday, he sits down with his two youngest, Alexander and Juliette, to buy $5 slices of companies they know. Their picks include pet supply store Chewy Inc., since 6-year-old Juliette wants to be a veterinarian, and toy giant Mattel Inc. 
"Immediately after we put the order in, my son goes, 'so do they send us toy cars because we own part of the company?'" Kloch said. "I'm like no, it doesn't work like that."
The Klochs also own Super League Gaming Inc. When the stock plummeted earlier this year, an opportunity arose to discuss market gyrations and the concept of "buying the dip."
Other people "sold it because they didn't have long-term goals," Kloch said he told his kids. "But we want to be there in 10 years." Much to their delight, the shares are up more than 37% since January.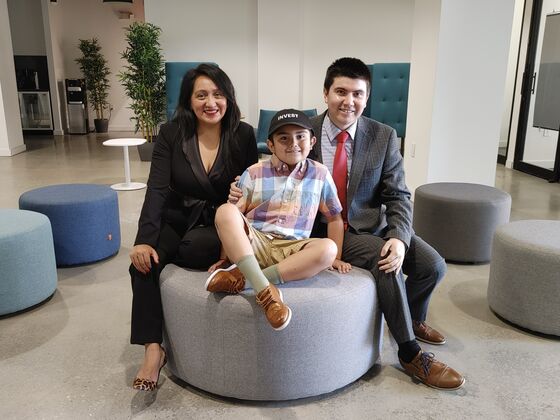 Kids are bombarded with messages that cash is only for consumption, said Mac Gardner, a certified financial planner who runs education company FinLit Tech and is author of the children's book "The Four Money Bears." In it, he introduces the four functions of money through the main characters: Spender Bear, Saver Bear, Investor Bear, and Giver Bear. 
Emmanuel's parents are looking to teach him that he doesn't just have to be a spender. Recently, the boy split $5 between a Starbucks cake pop and a tiny bit of the company's stock. Of course, his micro-investment won't make him rich. The goal is helping him see that patience can be rewarded and his money can grow, his father said.
But it's no small task teaching kids to sit still for a payoff down the road. Laset-Parkerson, the Oregon-based mom, would know. The other day, her daughter Fiona confronted her with a profound observation while riding in the car.
"Mommy, you said that you don't have to do any work with investing. You said it's very easy," Laset-Parkerson recalled her daughter saying. "But you have to wait, and that's hard."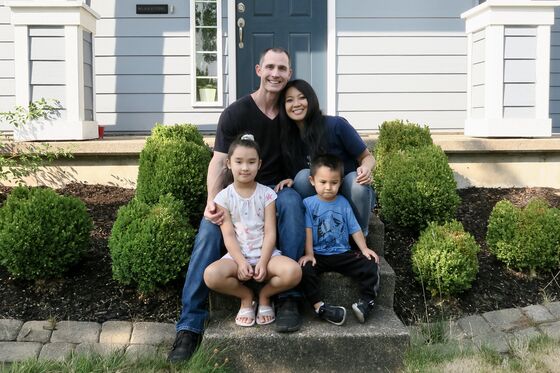 To Gardner, such unexpected nuggets of wisdom show children can pick up on grownups' financial habits and lessons, which underscores the importance of educating them early.
He remembers a boy who said he wanted a Maserati when he was older, which meant he'd have to be "Investor Bear" to make it happen. "They understand," Gardner said.
That much is clear to Emmanuel's parents. He's already facing volatility with an aplomb some adults might envy. When his mom, Jenny Rodriguez, mentioned one of her own holdings had lost value, the boy advised her not to fret.
"Mom, you don't have to get sad," the 7-year-old said, according to his father. "That's the market."