Judge Denies Request to Block Presidential Cell Phone Alert
(Bloomberg) -- Americans will get a cell phone alert from President Donald Trump Wednesday as planned.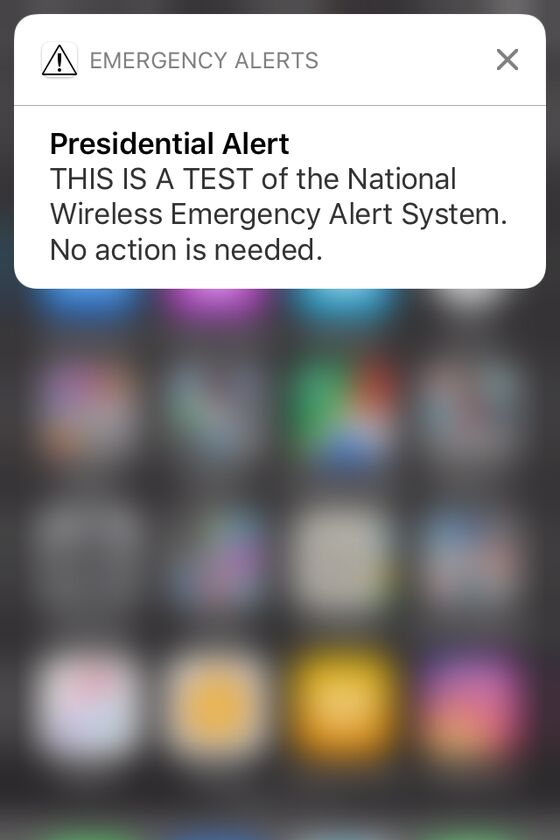 A U.S. judge in New York rejected a request to block the alert from three New Yorkers who claim it's a violation of the constitutional protection to be free from government-compelled listening.
A test of the alert system is scheduled for 2:18 p.m. New York time on Wednesday.