Trump Calls Suspected Explosives Targeting Democrats 'Abhorrent'
(Bloomberg) -- President Donald Trump condemned on Wednesday the mailing of a series of apparent explosive devices to prominent Democrats as "abhorrent."
"Acts or threats of political violence of any kind have no place in the United States of America," Trump said at the White House during an event on the opioid crisis. "The full weight of our government is being deployed" in the investigation and "we will get to the bottom of it," he said.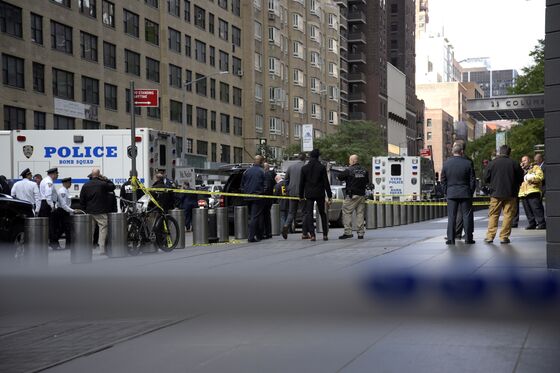 Leading Democrats -- including former President Barack Obama and Democratic presidential nominee Hillary Clinton -- were targeted with potential explosive devices by mail on Wednesday. CNN evacuated its New York bureau after finding what police said appeared to be an explosive device. Earlier in the week, a similar device was discovered addressed to billionaire financier and Democratic donor George Soros.
Trump's comments were his first following the discovery of the packages, other than a tweet earlier in the day to say he "wholeheartedly" agreed with a statement by Vice President Mike Pence condemning the reported acts.
Democratic Representative Eliot Engel of New York called on Trump to abandon "his relentless attacks on Democrats and the press, which have only stoked the flames."