McCain's Death and Trump Cast Shadow on Arizona Primary Contests
(Bloomberg) -- Arizona and Florida voters are casting primary ballots Tuesday to set up two consequential Senate races where President Donald Trump will figure prominently.
The Arizona primary is taking place just three days after the death of the state's senior senator, John McCain, a towering figure in U.S. politics for decades.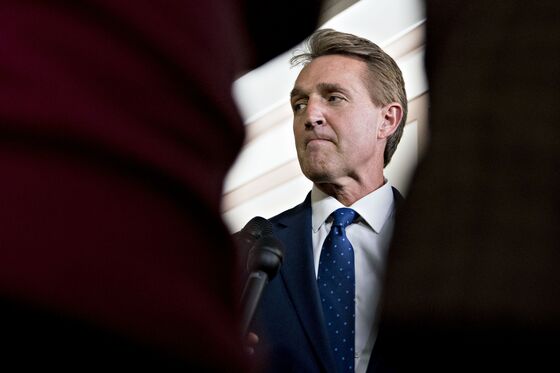 The Senate contest will settle on the candidates running to replace retiring Senator Jeff Flake, who like McCain was a frequent critic of Trump and as a result fell out of favor with core GOP voters in the state.
The competing power centers of the Republican Party in 2018 are on display in Arizona: the institutionalists exemplified by McCain and Flake, and Trump's "America first" faction.
McCain's farewell statement, released posthumously on Monday, included a veiled denunciation of the Trump wing, declaring the U.S. "a nation of ideals, not blood and soil" and calling on Americans not to "hide behind walls" or give in to "tribal rivalries."
But the party is moving in the president's direction.
More on Arizona, Florida Primaries: How to Watch the Vote
The GOP primary features three candidates who've aligned themselves with Trump. The establishment favorite and frontrunner is Representative Martha McSally, who is touting her support for Trump's agenda. She's running against former state legislator Kelli Ward, who has associated herself with far-right figures who promote conspiracy theories, and former Maricopa County Sheriff Joe Arpaio, who was convicted of criminal contempt and later pardoned by Trump.
"This right now is the president's party, much to my chagrin," Flake said in an interview Tuesday. "For the long-term, it's not a good place for the party. You can't govern with anger and resentment and unfortunately a lot of that has taken hold. We'll come around — we'll come out of this. The fever will break at some point, but it hasn't yet."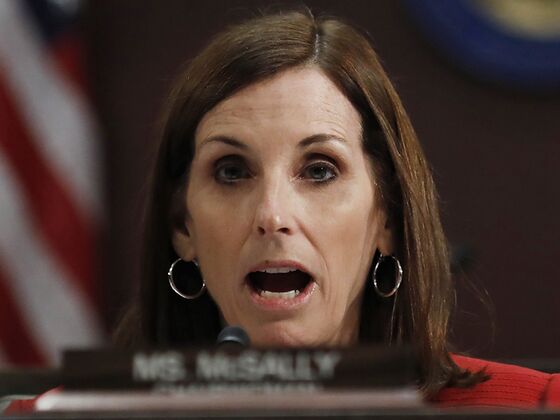 Although he's readily weighed in on other primaries, the president hasn't endorsed a candidate in the Arizona Senate race. He won Arizona in 2016 by a little more than three percentage points.
National Republican operatives have warned that a victory by Ward or Arpaio would gift-wrap the Senate seat to presumptive Democratic nominee Kyrsten Sinema, a U.S. congresswoman, in the traditionally red state that hasn't elected a Democrat as senator since 1988. The state is nevertheless critical to Democrats' hopes of winning control of the chamber in November.
Both the Cook Political Report and the Sabato's Crystal Ball forecast rate the race as a "toss up." Jennifer Duffy, who tracks Senate and governor's races for Cook, said she doubted McCain's death will have any impact on the primary outcome.
"McSally is still favored to win," she said.
Also on the GOP primary ballot is Governor Doug Ducey, who is set to pick McCain's successor. Trump endorsed him in a tweet on Monday, saying that he's "doing a great job."
McCain's successor, who by Arizona law must be from the same party, will serve until a special election is held in 2020, amid the presidential race.
The Senate contest in Florida is all but set between three-term Democratic Senator Bill Nelson and the state's two-term Republican governor, Rick Scott. The race will be one of the most competitive and expensive in the country. Like Arizona, it's among a handful of the 35 Senate races nationwide in November that will determine control of the chamber.
Florida is the very definition of a swing state. Trump won there by 1 percentage point, as did Democrat Barack Obama in 2012. Scott won both his governor's races in 2010 and 2014 by about 1 percentage point.
Trump tweeted his support for Scott on Monday, lauding his record as governor. "He is strong on Crime, Borders, and loves our Military and Vets. Vote for Rick on Tuesday!" Trump wrote on Twitter.
He's also backed Representative Ron DeSantis in the GOP primary for governor over Adam Putnam, the state's agriculture commissioner. Trump reiterated his support for DeSantis on Monday, calling him "a special person who has done an incredible job," and promising that he'll "be a great Governor and has my full and total Endorsement!"
Duffy said Trump's endorsement has given DeSantis momentum with Republican voters, "but he is the weaker general election candidate."
The front-runners in a crowded Democratic field are former congresswoman Gwen Graham and former Miami Beach Mayor Philip Levine.
Both states also have House races that will figure in the battle for control between Democrats and Republicans.
Potentially competitive races in Arizona include seats held by Arizona Republican David Schweikert and first-term Democrat Tom O'Halleran. In addition, a Tucson-area district being vacated by McSally is rated by Cook as "lean Democratic" this fall.
In Florida there is one Democratic-held seat and seven Republican-held seats that Cook rates as competitive.