Grassley Seeks Criminal Probe Into Avenatti and Client's Kavanaugh Claims
(Bloomberg) -- Senate Judiciary Chairman Chuck Grassley is seeking a federal criminal investigation into whether Michael Avenatti, a potential 2020 Democratic presidential candidate, and his client Julie Swetnick provided false statements regarding Brett Kavanaugh's nomination to the Supreme Court.
"I ask that the FBI investigate whether Mr. Avenatti criminally conspired with Ms. Swetnick to make materially false statements to the committee and obstruct the committee's investigation," Grassley wrote in a letter to Attorney General Jeff Sessions and FBI Director Christopher Wray.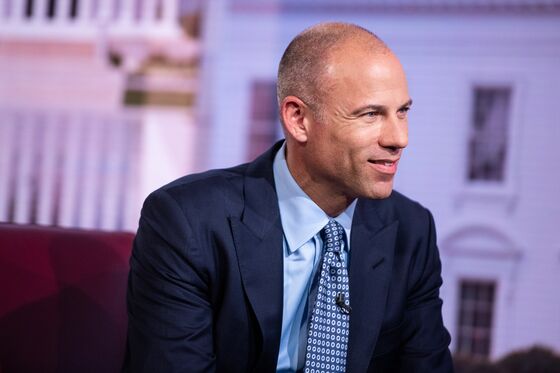 Avenatti responded quickly, saying he welcomed an investigation.
"Senator Grassley has just made a major mistake," Avenatti said in an email. "Let the investigation into Kavanaugh and his lies begin."
Avenatti, who has become a prominent opponent of President Donald Trump after representing porn star Stormy Daniels, has said he's considering a bid to become the 2020 Democratic presidential nominee.
Grassley pointed to Swetnick's sworn statement that she "witnessed efforts by Mark Judge, Brett Kavanaugh and others to cause girls to become inebriated so they could then be 'gang raped' in a side room or bedroom by a 'train' of numerous boys. I have a firm recollection of seeing boys lined up outside rooms at many of these parties waiting for their 'turn' with a girl inside the room," she wrote, naming Kavanaugh as part of the group.
The statements made by Swetnick and Avenatti "likely contained materially false claims," Grassley wrote.
Grassley pointed to a later television interview in which Swetnick said she didn't "know what he did" when it came to her earlier accusation that Kavanaugh spiked the punch at parties. Grassley said that interview contradicted her sworn statement. Grassley listed several other inconsistencies between Swetnick's statement and her televised interview.
Grassley said there's a lack of credible evidence that Swetnick ever knew Kavanaugh.
"The only apparent commonality between Ms. Swetnick and Judge Kavanaugh is that they both lived in Montgomery County, Maryland, in the early 1980s," he wrote.
"When charlatans make false claims to the committee -- claims that may earn them short-term media exposure and financial gain, but which hinder the committee's ability to do its job -- there should be consequences," Grassley wrote. "These laws exist to ensure there are."
Since Kavanaugh won confirmation to the Supreme Court, Trump has said women who accused him of sexual misconduct decades ago were "evil" and "want to destroy people."