Cramer Defeats Heitkamp in North Dakota Senate Race
(Bloomberg) -- Republican U.S. Representative Kevin Cramer defeated Democratic Senator Heidi Heitkamp of North Dakota, according to NBC and FOX projections, picking up a seat for the GOP in a state President Donald Trump won by 36 percentage points.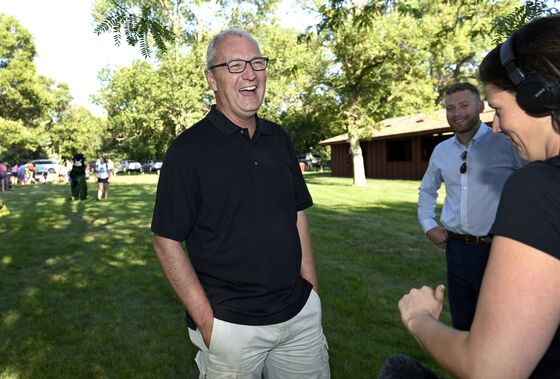 Cramer, in his third term in North Dakota's at-large House seat, promised to be a closer ally to Trump than Heitkamp, pointing to her votes against last year's $1.5 trillion tax cut and against confirming Supreme Court Justice Brett Kavanaugh. Heitkamp had been viewed as the most vulnerable Senate Democrat.