Cuomo Fends Off Challenge From Progressive Cynthia Nixon
(Bloomberg) -- New York Governor Andrew Cuomo won the state's Democratic gubernatorial nomination, beating actress Cynthia Nixon in an election that tested his ability to counter a progressive challenge in one of the nation's most liberal states.
Cuomo led Nixon 66 percent to 34 percent with 32 percent of districts reporting, according to the Associated Press, which declared the winner about 30 minutes after polls closed.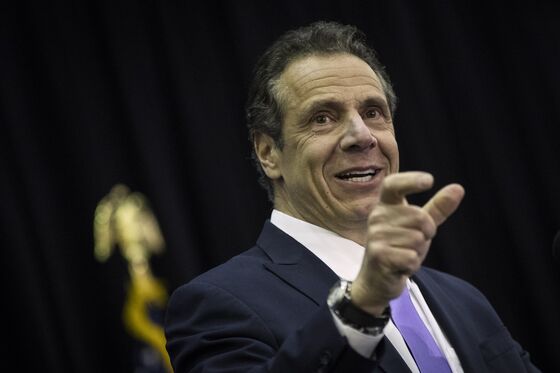 Nixon, who starred in HBO's "Sex and the City," tried to depict Cuomo as ineffective in maintaining the state's infrastructure and school systems and as a corrupt captive of corporate campaign donors. Cuomo, 60, largely ignored Nixon and campaigned asserting that he would be the better adversary to President Donald Trump, a fellow New Yorker who's unpopular in the fourth most-populous state.
While Nixon failed to oust the two-term incumbent, her criticisms of Cuomo may be raised by Republican candidate Marc Molinaro, the executive of upstate Dutchess County, in the Nov. 6 general election. The critique may also make Cuomo vulnerable if he decides to run for president in 2020, even though during the campaign he promised to serve though 2022 if re-elected.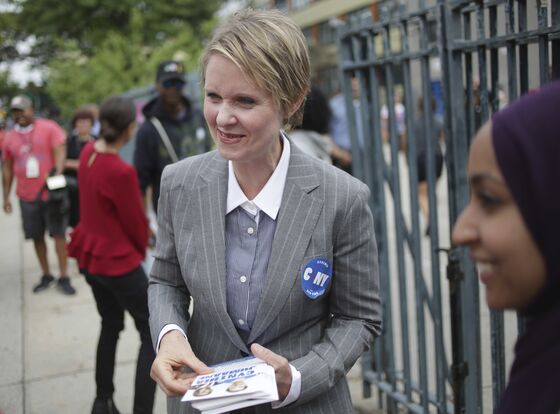 "In a large free-for-all field that is likely in 2020, perhaps even as big as the GOP's in 2016, he could have as good a shot as anyone else in the category of the more-moderate wing of the party," said Robert Shapiro, professor of political science at Columbia University. "If he were the candidate, his battles with Nixon and Teachout and his late coming with liberal initiatives might cause problems in getting the progressive base."
Zephyr Teachout, a law professor and anti-corruption activist, was in a four-way race for the Democratic nomination for New York attorney general after receiving endorsements from the New York Times and other newspapers. With 33 percent of districts reporting, she was in second after Letitia James, New York City's public advocate.
While Cuomo also was endorsed by the Times, the paper had many harsh words for the incumbent, called him a "flawed" governor who "has done little to combat the corruption the legislature and his own administration, and he has allowed the subway system, the foundation of the New York City economy, to rot."