Ex-Trump Campaign Aide Seeks Lenient Russia Probe Sentence
(Bloomberg) -- George Papadopoulos, a foreign policy adviser to Donald Trump's presidential campaign and one of the first people charged in Special Counsel Robert Mueller's investigation of Russian meddling in the 2016 election, doesn't deserve to go to jail, his lawyers said late Friday night.
Defense lawyers told the judge who will sentence Papadopoulos that "his motives for lying to the FBI were wrong-headed indeed but far from the sinister spin the government suggests."
Papadopoulos pleaded guilty last year to lying to federal agents about his contacts with a U.K. college professor who claimed to have ties to Russians purportedly in possession of emails belonging to Hillary Clinton.
"Caught off guard by an impromptu interrogation, Mr. Papadopoulos misled investigators to save his professional aspirations and preserve a perhaps misguided loyalty to his master," the lawyers said in a Washington federal court filing. They asked the judge, Randolph Moss, to sentence him to probation that would end immediately.
The lawyers cited their client's cooperation with federal investigators as well as his 13 months of supervision by the authorities.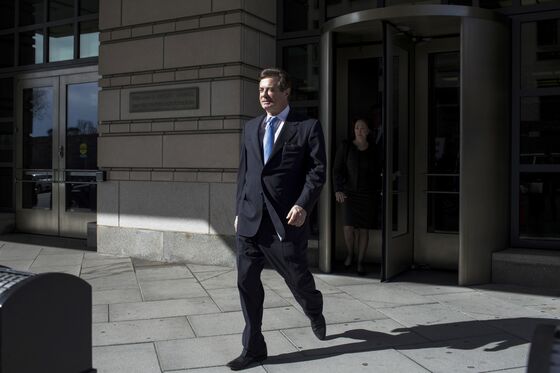 Mueller disclosed the plea on the same day he announced the indictments of former Trump campaign chairman Paul Manafort and his top deputy Rick Gates on charges of money laundering and illegally lobbying American officials on behalf of the Ukrainian government. Manafort was convicted of separate charges on Aug. 21. Gates pleaded guilty and testified against him.
Papadopoulos, then 30, had agreed to cooperate with prosecutors. Under federal sentencing guidelines, he could avoid prison altogether or receive a term of as long as six months when he's sentenced Sept. 7.
Papadopoulos used his contacts with the professor, who the lawyers identified in court papers as Joseph Mifsud, to elevate his status within the Trump campaign and lobby for a meeting between Trump and Russian officials.
When he raised the prospect of his connections facilitating a future meet-up between Trump and Russian President Vladimir Putin during a March 16, 2016, campaign national security meeting at Trump's Washington hotel, according to the Friday night filing, "Mr. Trump nodded with approval and deferred to Mr. Sessions, who appeared to like the idea and stated that the campaign should look into it."
Testifying before the House Judiciary Committee in November last year, Attorney General Jeff Sessions said he'd warned Papadopoulos at that hotel gathering that the young staffer wasn't authorized to represent the campaign with the Russian government or that of any other nation.
Lies told by Papadopoulos about the timing of his encounter with the professor -- falsely stating it was before he'd joined the campaign -- hindered investigators' ability to "effectively question" or detain Mifsud when he was in Washington in February 2017, prosecutors said in a court filing.
During a night of heavy drinking in a London bar in May 2016, Papadopoulos told an Australian diplomat that Russia had dirt on Clinton, according to the New York Times. The Australians passed the information to the FBI, which apparently sparked the agency's probe of Trump's contacts with Russia.
The first person sentenced in the Russia inquiry, Alex van der Zwaan, 33, a former associate at Skadden, Arps, Slate, Meagher & Flom and the son-in-law of Russian oligarch German Khan, was ordered to serve 30 days behind bars for lying to prosecutors.
Papadopoulos's lawyers cited the van der Zwaan sentence to bolster their argument for probation.
The case is U.S. v Papadopoulos, 17-cr-182, U.S. District Court, District of Columbia (Washington).