How Trump Story on Cohen's Hush-Money Payments Shifted Over Time
(Bloomberg) -- President Donald Trump and his aides and lawyers have made vague and shifting statements about his alleged affairs with two women and arrangements to buy their silence before the 2016 election.
Trump, the White House and his lawyers have had at least 25 opportunities since January to describe the president's role in the hush-money payments and explain when he first learned of them. Their answers have been imprecise and inconsistent, and at no time have they provided a full explanation of Trump's involvement.
What Trump knew about the payments and when are urgent questions, after his former attorney Michael Cohen implicated the president in a crime. After pleading guilty on Tuesday to violating campaign finance law, Cohen told a federal court that he made the payments "in coordination with, and at the direction of" an unnamed candidate that his attorney later identified as Trump.
It was the clearest explanation yet of the president's participation in what prosecutors said were schemes to buy the silence of Stephanie Clifford, an adult film actress better known as Stormy Daniels, and former Playboy model Karen McDougal in the weeks before the election. Both women say they had affairs with Trump about a decade before his campaign for president.
The president has denied the alleged affairs and any wrongdoing. In an interview that aired on Fox News on Thursday, Trump said he found out about the payments "later on," but didn't elaborate with any specificity. Last month, an audio recording surfaced in which Trump and Cohen are heard describing how to set up a payment for the rights to McDougal's story in 2016.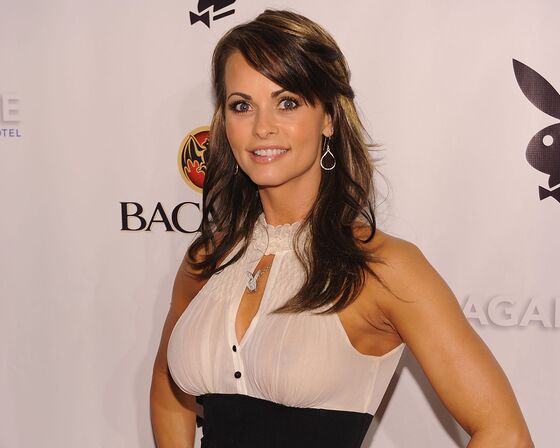 Trump told Fox News the hush-money arrangements didn't constitute a campaign finance violation because the payments "came from me."
The remarks contradicted a statement the president made in April, when he told reporters aboard Air Force One that he didn't know about the payments and he didn't know where Cohen got the money for them.
Trump's lawyer, Rudy Giuliani, said in an interview on Wednesday that Trump is "quite certain" Cohen didn't tell him about the payments during the campaign and "doesn't remember exactly when in 2017" he learned about them.
Here's a partial timeline showing how Trump's story has shifted over time.
November 2016: The Wall Street Journal first reported on the payment to McDougal. Trump's communication director Hope Hicks told the newspaper, "we have no knowledge of any of this."
January 2018: The Wall Street Journal reported that Cohen had made a $130,000 payment to Daniels in exchange for her silence. The story cited a White House official who said Trump denied the affair. Asked about the payment on January 18, White House spokesman Raj Shah declined to answer and referred questions to Cohen, who was then still serving as Trump's personal attorney
At the time, Cohen released one statement saying Trump "vehemently denies" an affair and another statement under Clifford's name saying she also denied the affair. He didn't address the issue of the hush-money payment until February, when he released a statement saying that he made the payment on his own and wasn't reimbursed by the Trump campaign or the Trump Organization.
He didn't say whether Trump personally reimbursed him. Cohen said the payment didn't constitute a campaign finance violation.
The White House continued to refer questions about the matter to Cohen, who changed his story while under oath during his guilty plea. His plea agreement indicates that the Trump Organization provided reimbursement for an illegal campaign contribution.
March 2018: White House Press Secretary Sarah Sanders said on March 7 she had spoken to Trump and "there was no knowledge of any payments from the president, and he's denied all of these allegations. On March 28, Cohen's then-attorney, David Schwartz, told CNN that Cohen "never told" Trump about the payments.
April 5: Trump told reporters aboard Air Force One that he didn't know about the $130,000 payment and didn't know where Cohen got the money for it.
April 9: Cohen's office, home and hotel room were searched by the FBI, and federal agents seized evidence that would ultimately lead to his guilty plea. Shortly after the raid, Trump hired former New York mayor Rudy Giuliani as a personal attorney.
May 2: Giuliani revealed for the first time that Trump repaid Cohen for the hush-money payments. "They funneled it through the law firm, and the president repaid it," Giuliani said on Fox News.
May 3: Trump tweeted that Cohen made the payment from a monthly retainer.
"Mr. Cohen, an attorney, received a monthly retainer, not from the campaign and having nothing to do with the campaign, from which he entered into, through reimbursement, a private contract between two parties, known as a non-disclosure agreement, or NDA," he wrote. "Money from the campaign, or campaign contributions, played no roll in this transaction."
Sanders continued to sidestep questions about the mounting inconsistencies, telling reporters, "we give the very best information that we have at the time."
"The president didn't know at the time, but eventually learned," of the hush-money payments, she said. She declined to say exactly when the president learned of the payments.
May 4: Reporters asked Trump when he knew about the payments, and he responded, "you'll be finding out" soon.
"You're going to find out, because we're going to give a full list," he said, adding that Giuliani would soon "get his facts straight."
He never provided a list. Trump filed his annual financial disclosure on May 16, reporting that he had reimbursed Cohen in 2017 for the hush-money arrangements.
But the White House continued to dodge questions about when the president first knew about the payments.
May 6: White House counselor Kellyanne Conway said Trump didn't know about the payment at the time it was made. She said she had just spoken to Trump about the issue, but didn't know when Trump first learned about the payment.
"That, I don't know," she said. "But I know that the president has said he didn't know it when it occurred."
Asked the same day about the audio recording of Trump and Cohen discussing the McDougal hush-money payment, Sanders declined to answer questions, only saying "the president maintains that he's done nothing wrong."
August 21: Cohen pleaded guilty Tuesday in federal court, saying the plan to violate campaign finance laws was directed by then-candidate Trump.
August 22: Sanders declined several opportunities to explain the president's knowledge of the payments.
"I have addressed this a number of times," she told reporters Wednesday. "Just because you continue to ask the same questions over and over, I'm not going to give you a different answer. The president has done nothing wrong. There are no charges against him. There is no collusion."