Russia Probe Shadows Trump's Midterm Battle
The investigation into whether Donald Trump's 2016 presidential campaign colluded with Russia may yet dominate the run-up to November's midterm elections, when Democrats hope to break Republican control of Congress.
Special Counsel Robert Mueller is preparing to speed up his probe to produce possible indictments by the fall, Chris Strohm and Shannon Pettypiece report. His team will zero in on the Russia issue once Mueller resolves other questions, including whether any of Trump's official actions amount to attempts to obstruct justice.
Even as Mueller intensifies his inquiries that Trump describes as a "witch hunt," the president seems eager to strengthen relations with Russian leader Vladimir Putin against the advice of top officials and Republican lawmakers. U.S. National Security Adviser John Bolton travels to Moscow for talks tomorrow on a possible Trump-Putin summit next month.
For the White House, there's a risk that pictures of a bromance between Trump and Putin may combine later with possible indictments of former campaign members.
That would hand Democrats images that could prove a gift against the Republicans in the midterms as they battle for control of Congress and the power potentially to restrict Trump's future actions.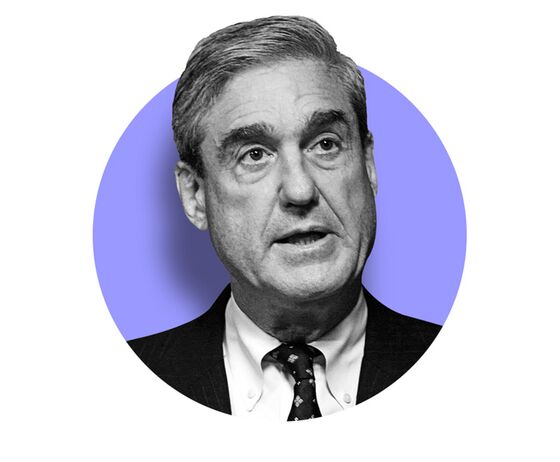 Primaries watch | Seven states are holding primaries or runoff contests today, the last roundup of major primaries until August. Most of the attention will focus on New York, where forecasters have rated five Republican-held seats as competitive, and three of those districts could tilt toward Democrats depending on who wins.
Up for the fight? | As Chinese President Xi Jinping and Trump wade into a trade war, some in Beijing are beginning to wonder whether their slowing economy can withstand a sustained U.S. attack. Bloomberg reporters found that the sentiments are being expressed in carefully worded essays circulated on China's heavily censored internet and repeated in the halls of government offices, too.
India bankruptcies | Going broke was surprisingly difficult in India until a new code took effect that's supposed to help creditors recover funds and reallocate assets to new owners more quickly. While it's shaking up India's industrial landscape, Iain Marlow reports that the system has teething problems because there are too few courts and staff to hear cases. At stake: billions of dollars and the reform record of Prime Minister Narendra Modi – as he bids for a second term in next year's federal election.
Sweden feels Europe's pain | Paying some of the world's highest income-tax rates has been the cornerstone of Scandinavia's social contract, with the political consensus in Sweden to save money for when the economy is less healthy. Yet as Amanda Billner, Rafaela Lindeberg and Niklas Magnusson report, the country is showing strains familiar in other parts of Europe with nationalists gaining support and Swedes increasingly questioning the sustainability of their cradle-to-grave welfare system.
Army arrangement | As Venezuela falls apart, water is becoming a luxury and the army is wringing out the profit. Patricia Laya and Fabiola Zerpa report that seven major access points in the capital, Caracas, are run by soldiers or police, who also took total control of all public and private tankers. "It's an ugly situation that keeps getting uglier," one resident said.
Jim Mattis landed in Beijing today on the first visit to China by a U.S. defense secretary in four years - just as Trump prepares to enact tariffs to curb "economic aggression" and security disputes accumulate between the two sides. 
House Republicans are preparing to put a compromise immigration bill up for a vote tomorrow. Many members have spoken favorably about it even though few of them had seen the final legislative text and House Speaker Paul Ryan has downplayed chances that it will pass.
And finally... Philippine President Rodrigo Duterte is no stranger to conflict. He's slung insults at former U.S. President Barack Obama and cursed Pope Francis. Now Duterte has gone after God, calling the Deity "really stupid" in an expletive-laden speech in which he criticized the Catholic story of creation. It's dangerous politics in a country where 90 percent identify as Christian, but while his comments have caused an uproar, his popularity – so far – remains intact.