Ghana Ex-President Says He Won't `Disappoint' Supporters on Vote
(Bloomberg) -- Ghana's former President John Dramani Mahama said he won't "disappoint" his supporters who are calling on him to stand as a presidential candidate in the 2020 elections.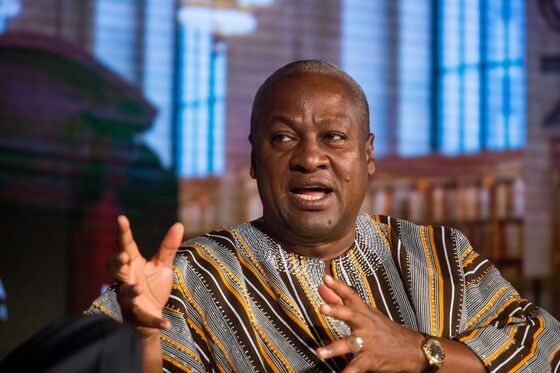 "To you the teeming supporters and sympathizers calling and requesting me to declare my intentions for the future, I wish to assure you today, that as a servant leader, I have listened to your calls and reflected," he said in a Facebook post on Saturday. "I will not disappoint you even as we await the publication of the party's guidelines for selecting a new leader."
The former National Democratic Congress party leader in 2016 lost a bid for second term as president to Nana Akufo-Addo of the New Patriotic Party.