Work Starts at U.K.'s Top Storage Project Using Tesla Batteries
(Bloomberg) -- Construction started on the Britain's biggest energy storage project, a technology that will be vital to boost supplies when there's little sun or wind. 
The facility in southeast England will store energy from renewable sources to be used during peak hours, using Tesla Inc.'s Megapack lithium-ion batteries. The U.K. is in dire need of the technology to help prevent price spikes such as those earlier this week.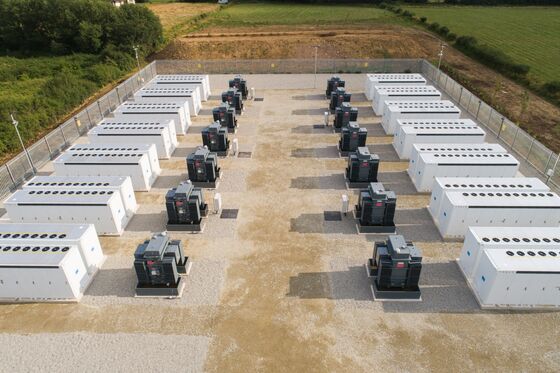 Rates for Monday surged to a record as wind output plunged and coal and gas stations were paid thousands of pounds to switch on at short notice. Batteries could have stepped in at a much lower cost.
The Clay Tye site is the third in the U.K. to use the company's storage technology. It will be able to deliver 99 megawatts of power for two hours. It's scheduled to be completed in early 2023. 
The 34-megawatt Contego facility, built by Fotowatio Renewable Ventures BV and Harmony Energy Ltd., has gone live, the companies said on Tuesday. They are also developing the Clay Tye site. 
Stay Updated With
Tech News
On BloombergQuint