United Tech Breakup on the Table as Megadeal Nears Completion
(Bloomberg) -- United Technologies Corp. will turn its attention to the question of splitting up its businesses after China cleared the way for the world's largest aerospace supplier to merge with Rockwell Collins Inc.
The $23 billion deal is expected to close within days, raising the odds that the industrial conglomerate will join DowDuPont Inc., General Electric Co. and Honeywell International Inc. in busting up a diverse array of holdings. United Technologies has been pushed by activist investor Bill Ackman and another high-profile shareholder, Dan Loeb, to consider forming stand-alone companies for its aerospace, climate-controls and elevator divisions.
That's the next big decision facing Chief Executive Officer Greg Hayes, who said in October that he'd weigh a possible restructuring once the merger closes. While executives appear to be leaning toward a breakup, any such moves will be complicated by the welter of regulatory approvals that would be needed for the multinational conglomerate. And they couldn't do any of it before the Rockwell deal was secured.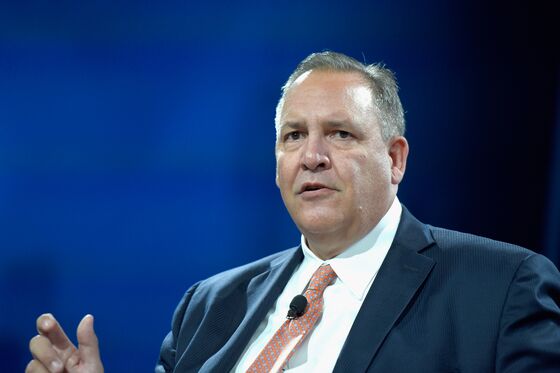 "This is the first domino. You couldn't move on whether to optimize the portfolio until this was done," Nick Heymann, an analyst at William Blair & Co. in New York, said Friday. He expects United Technologies to provide additional details to investors by mid-December.
The approval came as a relief to investors who had been concerned the deal could be held up amid simmering trade tensions between the U.S. and China.
Rockwell's shares rose 9.2 percent to $141.63 at the close in New York, after news of the last pending regulatory approval for the merger was posted on China's State Administration for Market Regulation's website Friday. United Technologies gained 2.6 percent to $129.04.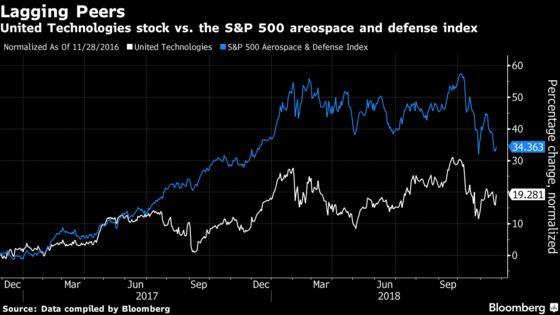 The merger will secure the Farmington, Connecticut-based company's position as the largest supplier of aircraft equipment to Boeing Co. and Airbus SE, giving it command of aircraft systems from Rockwell's cockpit displays and computers to the Pratt & Whitney engines mounted under wings. The company will have the heft to counter pressure for deeper discounts from Boeing, which has begun taking over more of the work it previously outsourced.
United Technology made more than 40 percent of its annual revenue overseas last year, and China was the final regulatory approval needed after the U.S Justice Department, Brazil and the European Union gave the green light earlier this year.
Executives have warned that any split-up proceedings would be lengthy due to the complexity of United Technologies' structure. "The company deals with over 1,200 global local entities across hundreds of jurisdictions," Ron Epstein, an analyst with Bank of America Merrill Lynch, said in a note to clients. "These entities would need to be un-intertwined, and were in many cases originally intertwined for tax reasons."
China's approval came with conditions, including a demand that Rockwell divest three businesses where the combined companies have sufficient market share to constrain competition. The Cedar Rapids, Iowa-based company had already lined up buyers for the units, according to federal filings.
United Technologies said the requirements included no surprises. "Everything is on track there. Everything is in line with what we expected," said spokeswoman Michele Quintaglie.
The company's recent financial results underscored the pressure to separate the businesses. The Pratt and aerospace units were standouts in the third quarter amid a boom in the industry, while sales at the Otis business were weak. And the stock has underperformed its aerospace peers in the past two years.
United Technologies will likely sell assets -- such as its fire, safety and security business, which may yield about $3 billion -- in the coming months to cut debt, Heymann said. Carrier is also a candidate for a sale, said the analyst, who expects the company to keep the Otis unit.
Carrier "is operating near its peak both in terms of demand and product rejuvenation, and it would be a better candidate to monetize so that you could reduce the debt," William Blair's Heymann said. "I think they will keep Otis because Otis is on the cusp of the next generation of elevators. There is a massive opportunity for retrofit."
Honeywell has spun off two low-growth businesses this year, and DowDupont Inc. will split into three separate companies next year after the two giant chemical companies combined. GE is aggressively selling businesses to tighten the company's focus around its best-performing units to help it recover from a steep stock decline.