This Zuckerberg Has a 'Complicated' History With Silicon Valley
(Bloomberg) -- Randi Zuckerberg, who says she was employee No. 12 at the massive social-media company founded by younger brother Mark, has some advice for young girls wanting to go into technology: "Have a man's name like Randi -- that's both funny and horrifying that that's my best advice to women in tech."
The comment sparked gales of laughter among the hundreds of mostly women listening to Zuckerberg's speech at a breakfast meeting in Atlanta today. But it wasn't her only advice. The former Facebook Inc. executive counsels women starting or changing careers to look for emerging fields that don't yet have clear leaders -- such as blockchain, artificial intelligence or... cannabis.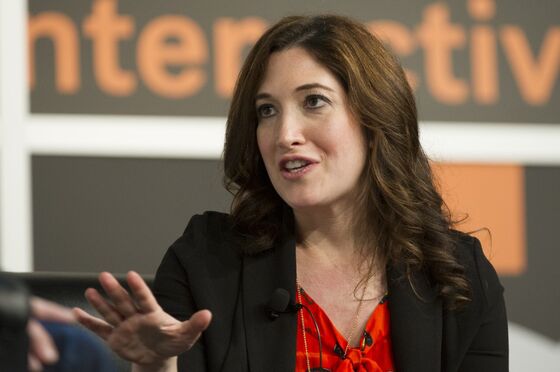 "I sometimes worry that we are putting so much effort into thinking about how we can catch up in male-dominated fields, that we are completely missing the opportunity to get in on the ground floor," said Zuckerberg, 36, who headed market development for Facebook for six years until leaving in 2011 to focus on her own social-media venture and invest in other companies.
She quit Facebook, she said, because "I always had a complicated relationship with tech and Silicon Valley. What I didn't love was being the only woman in every room I was in."
A big part of her focus now is supporting women and girls interested in business and technology -- so much so that she said she won't invest in any company that doesn't have at least one woman in a leadership role. "I want to invest in great businesses, and great businesses have diverse thinking at the top," she said. "A business where the leadership all looks and thinks identical is not a business that I think is a good bet for my money."