There's a Fad for Corporate VCs in Japan. That's a Good Thing
(Bloomberg) -- When Japan Airlines Co. last month announced it was opening a $70 million venture capital fund, it was natural for skeptics to wonder: What does an airline know about investing in startups?
It's a question that could be asked of a lot of big businesses in Japan, where VC investing has become a corporate fad. Japan's biggest cigarette maker, its largest travel agent and even the post office have jumped on the bandwagon. The country's best-known operator of traditional kabuki theaters, a 123-year-old film studio called Shochiku Co., last year invested in a fund focused on drones. And the list goes on.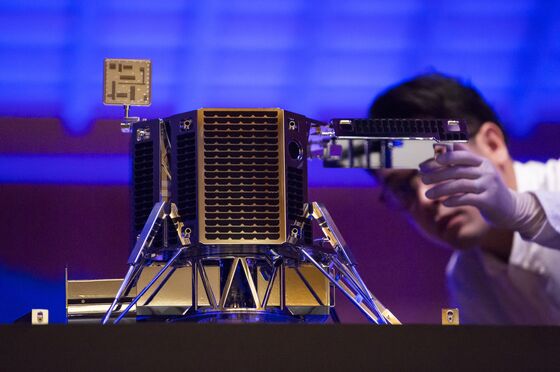 Japan has often ranked in surveys as one the hardest places to open new businesses, but it's getting easier because big companies of all stripes are now investing in startups as a way to get ideas faster and burnish their high-tech credentials. Michael Cusumano, a Japan expert at the MIT Sloan School of Management in Cambridge, Massachusetts, says there's a herd mentality at play, but innovation may still come of it.
"They tend to jump on the same bandwagon, but it's not necessarily a bad bandwagon to jump on,'' Cusumano said. "There are various ways of getting information, but nothing quite as good as being an investor and being in the boardroom.''
Whether corporate venture capital, or CVC as it's known, is an efficient way of investing is hard to measure because returns are mostly kept secret, but the practice goes back long before the era of smartphones and apps. A century ago in the U.S., for example, the DuPont chemical company put money into a fledgling business that eventually became General Motors.
The corporate startup boom in Japan is part of a larger, global trend, but is more concentrated because the country has fewer stand-alone funds. Worldwide CVC investment soared 47 percent last year to a record $53 billion, but only accounted for about a quarter of all the deals, according to a recent study from researcher CB Insights. In Japan, a majority of the money comes from corporate funds.
That can have implications later, according to MIT's Cusumano, because venture funds that get their money from big, publicly-traded businesses are more vulnerable to the fickleness of decision makers who answer to stockholders.
"If you don't make any money, the fund is the very first thing the finance guys will kill in a downturn," he said.
A first wave of Japanese CVC investing came during the late 1990s dotcom boom, when trading houses, telecoms, and electronics conglomerates like NTT Docomo Inc. and Panasonic Corp. opened funds in Silicon Valley – many closing or scaling when the boom turned bust. Masayoshi Son, who'd put money into about 800 companies, almost bankrupted SoftBank during that adventure.
The latest wave, which has drawn a broader group of players, took off around 2015. That year, Japan's biggest ad agency, Dentsu Inc., opened a 10 billion yen fund ($90 million) to invest in marketing and communications startups and parking operator Park24 Co. started a fund for mobility tech. Since then, the number of corporate members in the Japan Venture Capital Association jumped to 49 from 6.
"What really changed is that IT began to become a strategic mandate for many companies,'' said Toshi Otani, co-founder of Translink Capital, which manages JAL's innovation fund. "All these industries are being turned upside down.''
Shochiku, the venerable movie studio, began its foray into startup investing in November, putting an undisclosed amount into a 3.7-billion-yen-fund focused on drones. The company says it was interested in the technology as a way to take aerial footage of samurai fight scenes. Other investors in the fund (presumably with different goals) include farm equipment maker Kobashi Industries Co. and pro soccer player Keisuke Honda.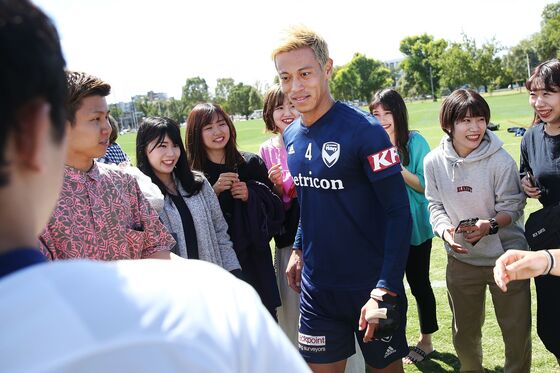 "This is not about financial returns,'' said Atsuko Okada, head of Shochiku's corporate planning office in Tokyo. "We're looking for seeds that contribute to the business in the longer term.''
For companies putting money into venture capital, one of the challenges is figuring out how much control to exert: when the leash is too short, investors can turn cautious; when it's too long, they sometime lose focus.
JAL chose to err on the side of autonomy when setting up its $70 million fund, taking no seats on the fund's investment committee and leaving all final decisions to the managers at its partner, Translink Capital.
JAL has been dabbling in startups for a few years. In 2015, the airline partnered with a company that recycles used clothes to make biofuel. Since then it's become a limited partner in a U.S.-based fund, opened an office in Silicon Valley for networking, and funded a small Japanese firm called ispace Inc. that's building lunar landers. Last March, the airline gave away a quarter-million frequent flyer miles to the winner of local startup competition.
Finally, the company made the decision to start its own fund. It picked Translink as managers because the firm's founding partners all had experience running the VC arms of other big Asian corporations including Samsung Electronics Co., Foxconn and SoftBank. The goal, according to Takeshi Morita, director of JAL's business strategy group, is to score financial returns, make business partnerships and come up with ideas for new products.
"Top management understands that investment decisions have to be made fast and that we just don't have the expertise,'' Morita said. "We decided to leave it to the pros.''