Startups Hustle to Raise Cash Before Recession Strikes
(Bloomberg) -- Zymergen Inc. founder Joshua Hoffman didn't need to raise $400 million earlier this month from SoftBank. His five-year-old synthetic biology startup was surpassing growth targets, he said, and paying bills on time. He had a different reason for raising a monster funding round: preparation for a looming recession.
"We wanted to have some fat on our bones for sure," Hoffman said. The venture capital industry is flush with cash now, but the startup is worried the good times may not last. "The time to raise money is when people are giving it to you," he said.
Zymergen was one of more than 5,000 startups in the U.S. to raise a collective $96 billion so far this year, a height not seen since the dot-com boom, according to research group CB Insights. But some of the factors driving that investing frenzy -- a stunningly long bull market, and a mandate for growth at all costs -- are showing signs of abating, as economic forecasters warn that a recession may be coming.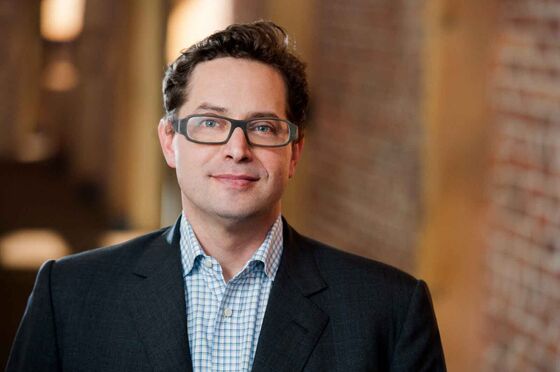 Now, founders and the VCs who advise them are working to raise even more money, not just to grow, but to get ready for a crisis.
"I'm 100 percent sure there's some kind of downturn on the horizon," said Bilal Zuberi, a partner at Lux Capital. "It will be a massive correction." Zuberi said he's encouraging startups to raise money now, trim their costs and be disciplined in financial reporting if they aren't already. He's also advising companies to stockpile cash for acquisitions in case less-prepared competitors are forced to sell themselves or their assets on the cheap.
The doomsday talk can seem incongruous with funding statistics. In recent years, the entrance of flush venture capital players like SoftBank Group Corp.'s Vision Fund can make it feel like Silicon Valley's good times are just getting going. But increasingly, there are signs that the industry is preparing for a reckoning.
Anton Levy, a managing director at General Atlantic, said that mature startups, while still presenting growth plans to their board members, will now also present contingency plans to show how they would operate in a slower economy with fewer sales. And in recent months, Levy said he's seen fewer investors willing to award sky-high valuations to unproven companies, as talk of a recession intensifies.
"'Are you profitable or not?' and 'Will you need another funding round and when?' are the questions most responsible senior executives at companies are thinking through," he said.
For the companies that can raise funding now, many feel pressure to act fast. Jon Auerbach, a general partner at Charles River Ventures, said startups are increasingly nervous that if they wait to raise money, they could be shut out of deals once the belt-tightening starts. Auerbach said he's seen more of his firm's startups pursue funding rounds than at any other time during his more-than-20-year career.
Companies just starting to get traction, though, may already be too late to raise much money before a downturn hits. "For businesses that are only through the seed or the Series A stage, it will be more difficult," said Murray Indick, a partner at law firm Morrison Foerster who works directly with more than 100 startups and their investors. "They are still trying to figure out revenue, and they need the cash to figure it out." While mature startups might be able to survive a rough patch by cutting costs and delaying pricey undertakings, many early-stage companies could go bust without access to capital.
Right now, at least, VCs still have money to spend, even if the public markets dip. Venture firms have raised more than $30 billion every year for the past five years, meaning that investors are sitting on a mountain of cash. While they can slow down the pace of investing, they neither want to miss out on the next big thing, nor disappoint their own investors who expect updates on deal flow.
Not everyone in the industry is gloomy about coming years' prospects. Downturns have a history of incubating successful companies, even while crushing weaker ones. "Even in the 2008 and 2009 periods, it may have taken longer and the terms may not have been so rosy, but great businesses still got funded," Indick said. Oracle Corp. and Microsoft Corp., for example, were founded close to the recession of the mid-1970s. And some of today's most successful startups, including Uber and Airbnb, were started after the last market crash.
But for most startups, cash in the bank helps. Said Lux's Zuberi: "Most technology companies in Silicon Valley die not because their tech doesn't work, but because they ran out of money."