Germany's Solving Belgium's Blackout Problem. But Who Foots the Bill?
(Bloomberg) -- Germany pledged help to Belgium last month as it fretted about keeping the lights on in a potential power squeeze but the details of how the European partners will split the bill is proving more of a sticking point.
The knotty issue of how to pay for power bailouts is weighing on efforts to find long-term solutions to problems like Belgium's, according to German power regulator Bnetza. Blackout risks are rising in the European Union as nations switch to intermittent wind and solar, revealing a lack of contingency plans to cope with crises beyond plugging short-term gaps in power generation.
Providing capacity to Belgium means "costs to stabilize the system that will be borne by German power users," who will pay any initial bill, the Bonn-based watchdog said by email.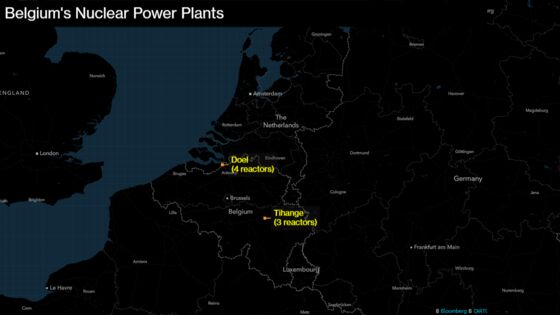 Germany agreed to free up 20 percent of its interconnector capacity and critical high voltage cables to supply Belgium via the Netherlands, if needed. Some 40 percent of Belgium's power is at risk after Engie SA shut six of seven aging reactors for works, with the first not due back until Nov. 17 and others facing potential delays. The French utility says it's still on track to restart four units by year-end and reviewing its Belgian nuclear operations.
With German consumers paying the most for power in Europe alongside Denmark, shouldering higher grid fees to bail out a partner reliant on creaking reactors may be a hard sell. Moreover, a cold winter usually spans the whole of northern Europe, causing higher prices across the continent and member states to fall back on their own provisions.
Grid operators in the Central Western Europe power group, which covers Belgium and Germany as well as the Netherlands, France, Austria and Luxembourg with Switzerland as an observer, cooperate closely in maintaining power security yet special measures such as help for Belgium "need discussion on how to split costs," Bnetza said.
In mulling solutions, the "trend is tending toward making the causer pay but there's no definition of cause or consequence" to fall back on in deciding who pays, it said.
Belgium's challenges this winter aren't a one-off but a warning of a systemic risk in Europe as round-the-clock power from conventional sources winds down, said Dominique Ristori, director general of the European Commission in an Oct. 10 speech in Berlin. Ristori said as many as seven states teeter on the brink of regular blackouts.
Germany's comfortable position of running a power surplus currently and ability to help Belgium will change, said Stefan Kapferer, the managing director of the BDEW utilities federation, at the same event.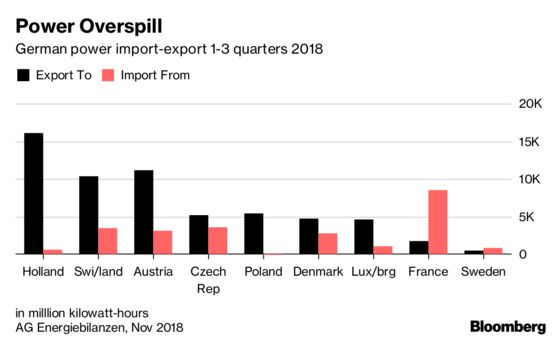 A power generation gap will emerge once the nation's last nuclear reactor shuts in 2022, forcing France to take on the mantle of central Europe's main anchor in averting blackouts, said Kapferer.
"I can't see that going down too well in Germany -- France's reactors are in any case aging," he said.