SoftBank-Owned ARM Is Said to Agree to Buy Treasure Data
(Bloomberg) -- ARM Holdings Plc, the British computer-chip designer owned by SoftBank Group Corp., has agreed to buy U.S.-based data analytics firm Treasure Data Inc., people familiar with the matter said.
Treasure Data may fetch about $600 million in the sale, the people said, asking not to be identified because the deal isn't yet public. A spokesman for ARM declined to comment. A representative for Treasure Data didn't immediately respond to requests for comment.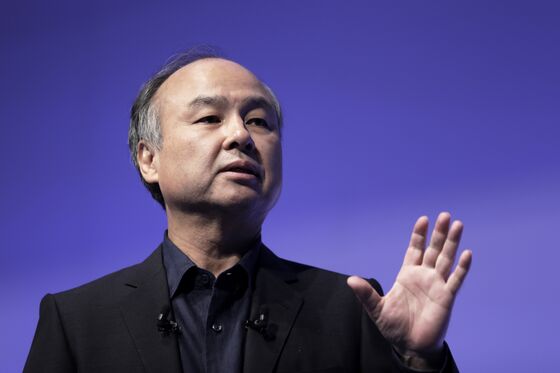 The acquisition is part of ARM's push into the Internet of things. In June it announced the acquisition of Stream Technologies, a Glasgow-based company that improves connectivity for internet of things devices.
SoftBank, which bought Cambridge, England-based ARM in 2016 for $32 billion, is interested in investing in artificial intelligence, driverless cars, the Internet-of-things, robotics and ride sharing, Chief Executive Officer Masayoshi Son has said. The company has announced about $34 billion in deals in the last year, according to data compiled by Bloomberg, and is investing in technology companies through its nearly $100 billion Vision Fund.
Treasure Data raised $25 million in late 2016, and is backed by investors including Sierra Ventures and SBI, a former subsidiary of SoftBank.
Mountain View, California-based Treasure Data develops products to help companies analyze data for marketing and other purposes, such as dealing with a surge in data from a product launch or unifying information from sensors, according to its website. Its products are used by the automotive, retail, Internet-of-things and entertainment industries, and the company said its customer-data platform can help users compete with "data giants like Netflix, Amazon and Facebook."
If the deal goes through, the Treasure Data acquisition would be one of the largest in ARM's history. An extremely conservative acquirer, ARM's biggest deal was for Artisan Components Inc. in 2004 for $705.9 million.