SAP Chief's Short Stint 'Disaster' for German Diversity
(Bloomberg) -- Jennifer Morgan broke new ground when she became the first woman to run one of Germany's top-30 listed companies. Her tenure lasted less than a year.
Software giant SAP SE appointed Morgan as co-chief executive officer in October alongside Christian Klein. It was heralded as a sign of progress for male-dominated corporate Germany, where a board member of a public company is more likely to be named Thomas than be a woman. But in the run up to financial results, the company canceled her planned interviews and abruptly announced she'll be leaving at the end of April. Klein will become the sole CEO.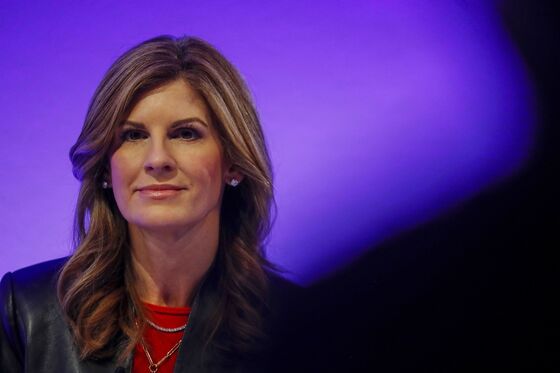 "Germany has a special issue," Simone Menne, former chief financial officer of Deutsche Lufthansa AG and Boehringer Ingelheim GmbH said. "There are still male voices saying there are no women in our industries who are capable of being senior leaders."
Menne left her position as CFO of Boehringer in 2017 following conflicts with chief executive officer Hubertus von Baumbach. Before she took the job, Menne had said in an interview that she wanted to run a company in the DAX, the index for the country's 30 biggest publicly traded companies.
But after three stints as CFO, Menne was never able to become CEO. A woman wouldn't hold that role at one of the largest companies in the country until Morgan's appointment in 2019. Menne now runs an art gallery and sits on the supervisory boards of BMW and Deutsche Post AG. She called Morgan's departure "a disaster."
"We maintain our commitment to equal opportunities, for which we are seen as frontrunners. I read some comments that now even advise women not to pursue management careers. This does women in particular a disservice. After all, we should be encouraging them to take on top jobs, not discouraging them!" SAP's German head of human resources Cawa Younosi said in an emailed response. "In my opinion it is important not to fall into stereotypes, to resist the triggers and not to generalize an individual case."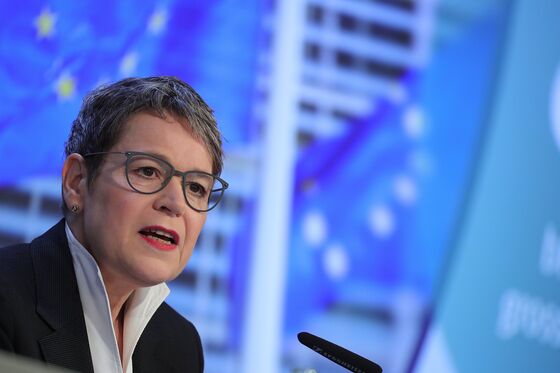 SAP blamed the Covid-19 pandemic for causing problems with its leadership structure saying the company will now shift to a lone CEO to provide a clearer management arrangement. Co-CEO models are becoming increasingly unpopular at software companies, because they can slow decision making and breed power struggles.
Morgan didn't respond to requests for comment.
The leadership structure was disorganized and, at times, chaotic, a person familiar with the matter said at the time. With Morgan running the business in the U.S. and Klein in Germany, it took longer to get things done because, in certain instances, managers needed sign off from two different CEO offices, this person said, asking not to be named discussing the company's internal dynamics.
Over time, two distinct power centers emerged, the person said. Klein, who was based at the company's headquarters in Germany also benefited from his close ties to Chairman Hasso Plattner, the person said.
Management teams of listed German companies are predominantly male economists from the western side of the country in their mid-fifties, according to a report last year by the AllBright Foundation, a nonprofit that aims to promote diversity among business leaders. In the U.S.'s top 30 companies by market value, about 28% of the board members are female executives, according to the report. In Sweden's top 30, that figure is about 23%. But in Germany, the DAX has about 15% in this powerful position.
Still, the country, which has been run by a female chancellor for the last 15 years, is trying to change.
In 2016, Parliament enacted a law that requires 30% of non-executive board members of German-headquartered companies must be women. In German companies, the board is split into a non-executive supervisory board and a management board. The supervisory board holds management accountable and makes decisions about the direction of the company.
German families minister Franziska Giffey is proposing to introduce a quota for the executive board for publicly traded companies with more than 2,000 employees and at least four board positions.
Janina Kugel, the former chief human resources officer at Siemens AG, said that getting a critical mass of women in top positions is vital to ending stereotypes of female leaders in Germany.
"There is generally little openness or experience of diversity in Germany, not just with regards to gender," said Kugel, who left Siemens in January. "I fear that the crisis is being used as an excuse to go back on issues like diversity."
Germany suffers from structural discrimination that stems from lack of legislation, she said.
From a psychological standpoint, being around people from a similar background may make executives feel more secure when a business environment is unstable, said Philine Erfurt Sandhu, a lecturer at the Berlin School of Economics and Law.
"Although diversity is needed more than ever for good decision making at the top, I am currently witnessing a reversal in Germany. Business leaders are looking for a sense of certainty among similar peers," Sandhu said. "John likes to be with Johnny."