Quant Manager Mark Carhart to Start Carbon-Transition Hedge Fund
(Bloomberg) -- Quant manager Mark Carhart is planning to start a hedge fund designed to profit from the transition to a lower-carbon economy.
Carhart will launch the fund next month and run it with Bob Litterman, who is a co-founder of his $2.1 billion firm, Kepos Capital, and a government adviser on climate risks, according to a person with knowledge of the plans who asked not to be identified because the information is private.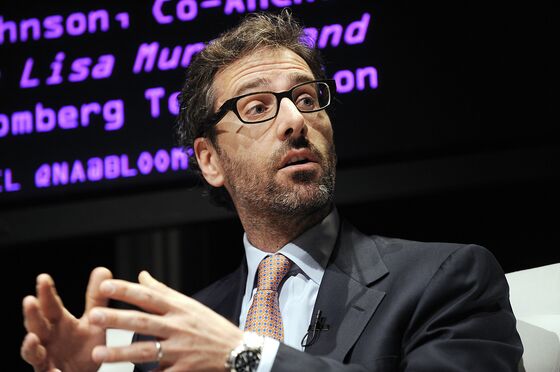 A spokesman for the New York-based firm declined to comment.
Carhart, who once co-ran Goldman Sachs Group Inc.'s biggest hedge fund, is the latest manager to venture into investing with issues such as sustainability in mind. Jeff Ubben said last month that he's leaving the firm he founded to start a new one focused on environmental and social themes. Billionaire Chris Hohn last year said he will push companies to disclose and reduce their carbon footprints, while Marc Lasry's Avenue Capital Group planned earlier this year to raise money for its first private-debt impact-investment fund.
The Kepos Carbon Transition fund will wager 60% of its assets on and against stocks in industries from energy to mining. The rest will be devoted to carbon allowances, the permits that companies must hold for every ton of greenhouse gas they emit.
Carhart co-managed Goldman's Global Alpha fund before it suffered losses and clients pulled their money. He left Goldman in 2009 to start Kepos the next year with Litterman, who was once the bank's top risk manager and is known on Wall Street for co-inventing a method for allocating assets within portfolios. Giorgio De Santis is also a Kepos co-founder.
Kepos's main fund returned 13% in the first half of the year after a 29% gain in 2019, according to the person. The firm focuses on macro, statistical arbitrage, systematic and volatility trading strategies.