How Xbox and PlayStation Plan to Duke It Out This Fall
(Bloomberg Businessweek) -- Silicon Valley's richest titans have tried to conquer the $150 billion video game ­industry—and so far failed. Last fall, Google introduced what it billed as a console-­killing streaming service, Stadia. Apple Inc., meanwhile, has attempted to build a "Netflix for iPhone games" with its $5-per-month, all-you-can-play Arcade. Amazon.com Inc. has been investing in gaming, too, for more than six years, only to see its initial PC and console offerings flop.
When the video game story of 2020 is written, it will look very much as it has for the past two decades: Redmond, Wash., vs. Tokyo, as Microsoft Corp.'s Xbox and Sony Corp.'s PlayStation battle it out again.
This fall, all signs point to the next iterations of their platforms being hits. A June reveal of Sony's forthcoming PlayStation 5 has already drawn almost 28 million views on YouTube; a vague teaser for Microsoft's Halo Infinite, which it will release alongside the new Xbox Series X, has more than 100,000 likes on Twitter. (Nintendo Co., the other major console manufacturer, said it doesn't plan to sell new hardware this year.)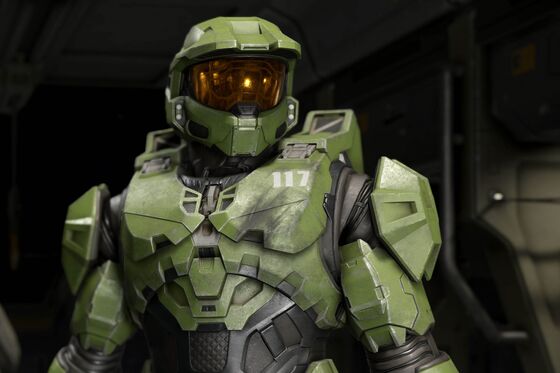 Consoles are typically released every six or seven years. Sony was the big winner last time, selling more than 110 million PlayStation 4s since its debut in 2013. At $400, it was $100 cheaper than the Xbox One, giving it momentum that Microsoft couldn't match, even after it met the PS4 price in 2014. The discrepancy grew so large that by the end of 2015, Microsoft said it would stop reporting Xbox sales, telling investors it would instead focus on monthly users and engagement. (In 2016, an executive at publisher Electronic Arts Inc. said Sony had sold 36 million PS4s, while the Xbox One hovered at about 19 million, a disparity that analysts estimate has grown over time.)
Now, Microsoft has a chance to flip the script. The Series X will have a more powerful graphics processing unit than the PlayStation 5. The shorthand that game companies use is "teraflops," a way of measuring computing performance: The Series X will have 12 teraflops and the PS5, 10.28. The company has also spent the past two years acquiring development studios to compete with Sony's library of games such as the treasure-hunting adventure Uncharted and comic book staple Spider-Man.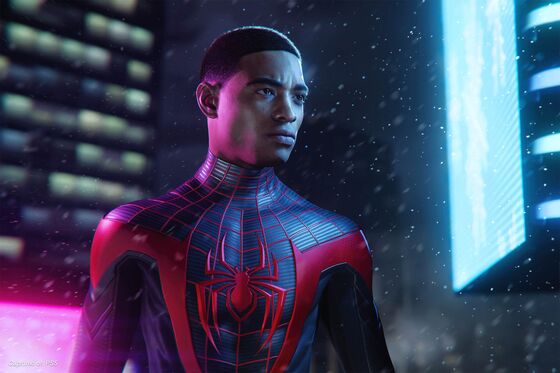 Neither brand has disclosed prices, but Doug Clinton, a managing partner for venture capital company Loup Ventures LLC, wouldn't be surprised if Microsoft undercuts the PS5: "They lost the last two cycles, and they don't generate meaningful profit from the console. The early winner usually compounds over time, thanks to network effects."
Clinton expects each to sell 3 million to 4 million units by the end of the year, in line with the previous generation's figures. Sony is more optimistic, doubling output to 10 million PS5 units by yearend due to a Covid-19 surge in demand. Most big releases from third-party publishers, including this fall's Assassin's Creed: Valhalla, and Marvel's Avengers, will be available on both. But there are some key strategic differences.
Sony's Plan: Big Exclusives
Most video games are released on as many platforms as possible to reach the widest audience. Call of Duty comes out every fall on PlayStation, Xbox, and PCs, helping it break annual sales records. The latest, Call of Duty: Modern Warfare, brought in more than $1 billion in its first two months, according to parent company Activision Blizzard Inc.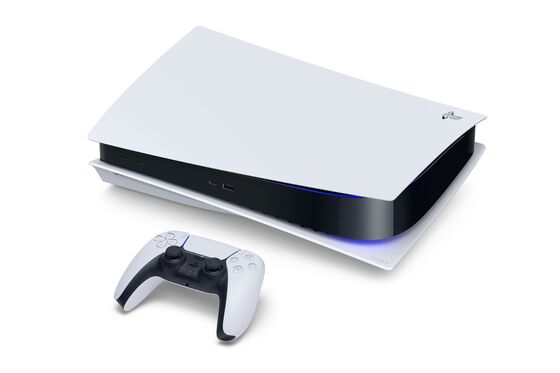 Sony, however, has traditionally paid internal and external developers to make games only for the PlayStation, a ­strategy that limits its audience but forces players to adapt to its hardware. That worked wonders with the PS4 because ­critically acclaimed releases such as the open-world, role-playing game Horizon Zero Dawn and the action game God of War each sold more than 10 million copies.
The Japanese tech giant appears to be taking the same approach for the PS5. During a digital event in June, it unveiled a sequel to Horizon Zero Dawn and a remake of the PS3 classic Demon's Souls, among others. Sony has implied they'll be exclusive to the PS5, which would require die-hards to buy a new console to play them.
The design, which resembles an alien artifact, also stands in contrast to Microsoft's basic black box. It will include a powerful computer processor for bigger, more beautiful worlds and be available with or without a disc drive, reflecting the rapid growth of digital options. (Sony said in 2019 that more than 50% of its customers were buying games digitally.)
The PS5 will also have a ­solid-state drive, an upgrade from traditional hard drives that allows data to load more quickly.
Microsoft's Plan: Xbox Anywhere
Unlike the PS5, the Xbox Series X won't have exclusives. Microsoft has taken the opposite approach and put its games wherever people want to play. Sea of Thieves, Gears 5, and other big titles were available on Xbox and PCs. The run-and-gun-style Cuphead, which has sold 5 million copies in two years, was released on the Nintendo Switch and even in Teslas.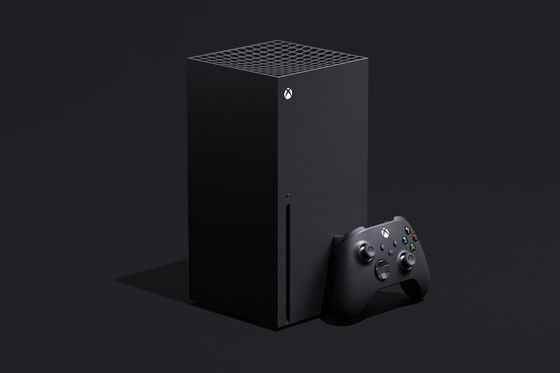 This fall's big Series X title will be Halo Infinite, the latest entry in the multiplayer sci-fi series that's sold more than 65 million copies. But you'll also be able to get it on PCs and even on the old Xbox One. Microsoft is also expected to announce a lower-powered version, the Series S, for the budget-minded.
The company appears to be ceding the console advantage to Sony and doubling down on services. "The business isn't how many consoles you sell," Phil Spencer, Xbox executive vice president for gaming, told theVerge last year. "[It's] how many players are playing the games they buy."
Many ­companies have set out to develop the "Netflix of video games," but a close analogue already exists: the Xbox Game Pass, a Microsoft-driven service that, for $10 a month, offers more than 300 games, including the racing series Forza, NBA 2K20, and Lego Star Wars. Microsoft also tends to put its own games, such as this year's Minecraft Dungeons, on the service at once, saving subscribers from buying $60 titles.
Game Pass seems to be one of Xbox's biggest strengths. In April, the company announced the service had surpassed 10 million subscribers.