Lithium Rush Has 57 Firms Sniffing Around Chilean Contracts
(Bloomberg) -- In the latest sign of how hot the lithium market is right now, 57 companies have shown interest in new contracts to explore for and produce the battery metal in Chile, the government said.  
While the bidding process is still in an initial phase, authorities expect to have news on the contracts later this year, ahead of a change of government in March. 
"It's looking very promising," Mining and Energy Minister Juan Carlos Jobet told Bloomberg TV in an interview late Monday. 
Chile, the largest producer of lithium after Australia, has seen its share of the market dwindle in recent years. Now, it wants to open up more of its massive reserves as surging electric-vehicle demand promises to keep supplies of the battery component tight for years to come. A lithium benchmark index has more than doubled this year and prices in China have hit records.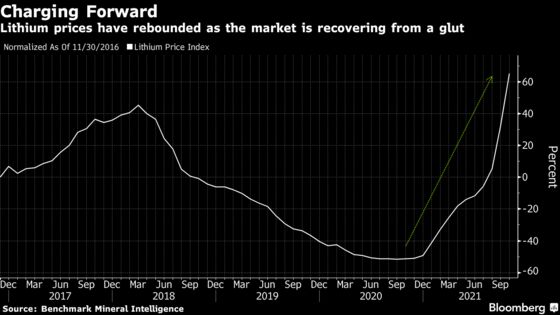 To be sure, there is some political risk for prospective bidders in Chile. The process is taking place in the run-up to presidential and parliamentary elections this month and as President Sebastian Pinera faces impeachment proceedings.
At least one opposition senator has accused the center-right government of trying to rush through the new contracts at a time when the country is reassessing its stance on natural resources in a process to draft a new constitution.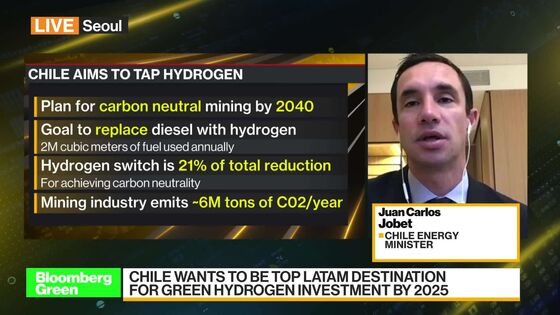 Albemarle Corp., one of only two current producers in Chile, has purchased bidding rules, but said part of its due diligence is assessing how the process may be viewed by the next government.
The winners of five contracts to produce as much as 80,000 metric tons apiece over 20 years will still have to undertake exploration work and go through all the usual permitting before they can develop projects. Chile produced about 18,000 tons of the metal last year, according to the U.S. Geological Survey.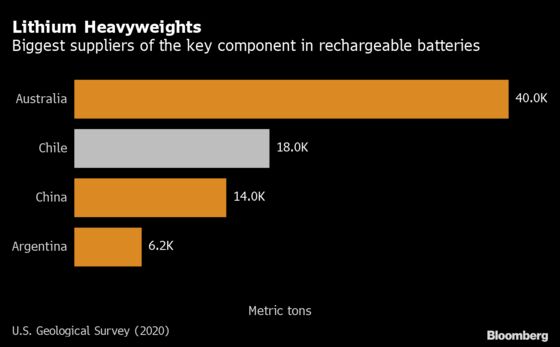 Stay Updated With
Tech News
On BloombergQuint