Netflix Takes On Amazon With an Unlikely Soccer Team
(Bloomberg) -- When Amazon.com Inc. released a documentary about England's top soccer team earlier this year, viewers were given access to the locker room as players railroaded their way to winning Europe's richest competition.
Rival Netflix has chosen a wholly different route to illustrate the sport's hold on certain aspects of British life: a story of failure.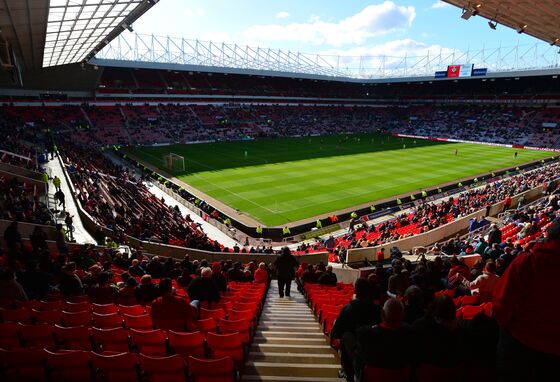 After Amazon's "All or Nothing" depiction of Manchester City's title win, Netflix is scheduled to air a series next month about Sunderland AFC, the soccer team in the city now more synonymous with Britain's Brexit rebellion. During the most disastrous period in its history, Sunderland fell from the Premier League to the third tier in two seasons, losing its former American owner nearly 200 million pounds ($260 million) in the process.
It may be a small part of the competition between the two online streaming services, but it reflects the escalating push into behind-the-scenes sports programming aimed at soccer fans -- even if that means grit as well as glory.
While Amazon charted Manchester City's surge toward a title worth about 150 million pounds in broadcast income and prize money, Netflix's subject matter is a fallen giant in desperate need for cash. Less than two years ago, Sunderland was hosting Manchester City in the Premier League. Its next home game, on Nov. 17, is against Wycombe Wanderers, a team that's never made it higher than England's third tier.
"Following a club like Sunderland is a far truer reflection of the vast majority of sports fans' emotions and realities than that of the richest club in the world," said Leo Pearlman, the British film-maker behind the series and himself a fan of the team.
Sunderland's tiny broadcast payments this season in the third tier mean the team is losing about 12 million pounds on an annualized basis. Executive Director Charlie Methven said his aim is to cut Sunderland's losses to about 4 million pounds a year by the end of this season through a combination of increased revenue and cost-cutting.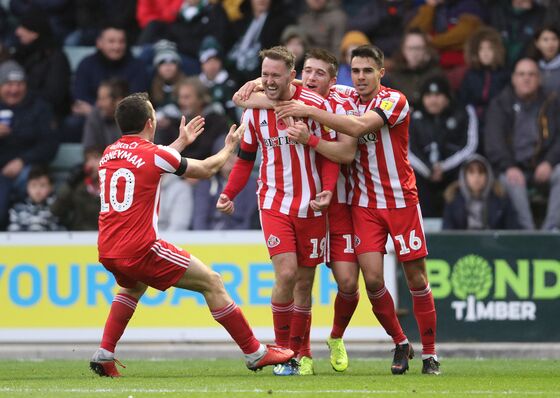 The club, now owned by insurance entrepreneur Stewart Donald, will get nothing directly from Netflix, but it hopes to gain commercially from the publicity and merchandising opportunities that spin off from the series.
Sunderland's new owners are trying to build a rapport with the public, drinking with the fans at matches and being photographed painting seats at the stadium. But behind that front, concerns over the finances remain as they try to attract lenders while paying the remainder of the 40 million-pound purchase price to former owner Ellis Short, who founded a private-equity firm investing in distressed real estate.
And if that turnaround happens, Netflix will be there too: The American media company is filming a second series that will focus on the fortunes of the team under Donald.