Jeff Shell to Replace Steve Burke as NBCUniversal CEO in January
(Bloomberg) -- Jeff Shell, head of NBCUniversal's film and entertainment operations, will replace Steve Burke as chief executive officer of the Comcast Corp. unit Jan. 1, the company said Monday.
Burke will become chairman of NBCUniversal that day and will retire in August, Comcast said. Shell was given additional duties in a shake-up last January, setting the stage for him to take over the business.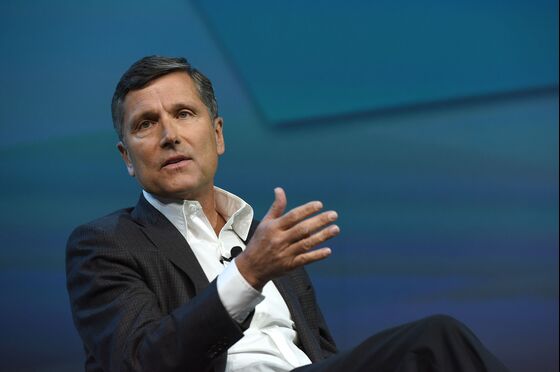 "Jeff Shell is the ideal executive to take the helm at NBCUniversal," Comcast CEO Brian Roberts said in a statement. "He has a stellar track record across both the film and TV side of the business, as well as a wealth of international experience."
Burke's exit comes at a challenging moment for NBCUniversal. The business -- a sprawling entertainment operation that includes NBC, Universal Pictures and theme parks -- is preparing to launch a streaming platform called Peacock next year.
The new service is up against a crowded field of competitors, including Netflix Inc., AT&T Inc.'s HBO Max, Walt Disney Co.'s Disney+ and Apple Inc.'s TV+.
Besides the launch of Peacock, NBC will broadcast the Olympics from Tokyo starting in late July while negotiations to renew NBC's NFL broadcast rights are on the horizon. Meanwhile, NBC's broadcast and cable channels continue to grapple with declining ratings and subscribers caused by the rise of cord cutting and new online entertainment options.
Shell, 54, is a former chairman of NBCUniversal's international arm and previously led Comcast's national and regional TV networks, including E! and the Golf Channel.
Burke, 61, serves on the boards of JPMorgan Chase & Co. and Warren Buffett's Berkshire Hathaway Inc. His father, Daniel Burke, helped create Capital Cities/ABC, which was bought by Disney after Buffett helped bankroll Capital Cities' purchase of ABC.
Burke's longstanding ties to Buffett's empire -- including a nearly decadelong stint on the board -- have led to speculation that he might take a bigger role at Berkshire.
At NBCUniversal, meanwhile, a succession contest has been underway for years. It's long been expected that either Shell or Mark Lazarus, who oversees broadcast, cable, sports and news at NBCUniversal, would replace Burke as head of the business. But it wasn't clear that a change would come this soon.
Burke is one of the most powerful people in the entertainment industry, and his departure will reverberate through Hollywood and New York. He began running the business in 2011 after Comcast took control of NBCUniversal from General Electric Co. He previously served as operating chief at Comcast, helping turn it into the largest U.S. cable provider.
Before joining Comcast in 1998, Burke was president of ABC Broadcasting at Disney. He also helped start Disney's retail stores.
Succession is also looming at Disney, where CEO Bob Iger is slated to retire at the end of 2021.
Variety reported on Thursday about Burke's coming departure, which Bloomberg News confirmed on Friday.