Mike Novogratz Wants to Bring Bitcoin to the 1% With New Funds
(Bloomberg) -- Michael Novogratz's Galaxy Digital Holding Ltd. is starting two Bitcoin funds for accredited and institutional investors with a demographic profile that hits close to home.
The 54-year-old billionaire is targeting "the wealth of America," or people between 50 and 80 who may have stayed largely on the sidelines of cryptocurrency investing, Novogratz said in a phone interview.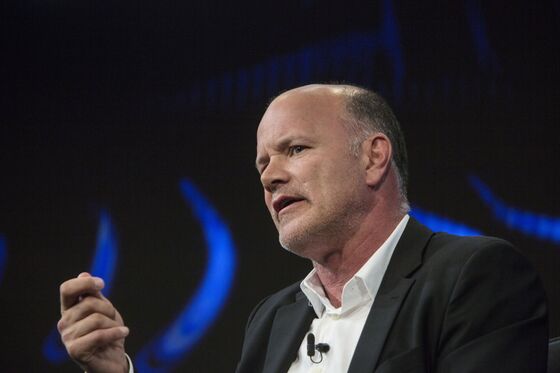 Bitcoin investors have tended to be younger and more tech savvy, though the under-35 crowd in the U.S. has seen its share of wealth decline. The top 1% of the country's wealthiest now control 40% of assets, according to a 2017 study. Galaxy's funds aim to charge lower fees than rivals such as the Grayscale Bitcoin Trust, and offer third-party custody from the Bakkt consortium and Fidelity Digital Assets.
"The existing landscape for accessing Bitcoin is incomplete," Steve Kurz, head of asset management at Galaxy Digital, said in a phone interview. "We are trying to offer secure service providers, low fees, simple access to Bitcoin. We wanted to create something that could plug into the existing infrastructure."
The Galaxy Bitcoin Fund requires a $25,000 minimum investment and funds can only be withdrawn quarterly, while Galaxy Institutional Bitcoin Fund has weekly liquidity and a higher initial threshold. Bloomberg LP, parent of Bloomberg News, will be the pricing agent. The funds have been seeded with Galaxy's own money, and some of its existing investors participated as well, Kurz said.
Novogratz said he anticipates that traditional financial services companies will let users invest in Bitcoin in the next 12 months. He also said the new Bitcoin funds could attract investors currently buying gold.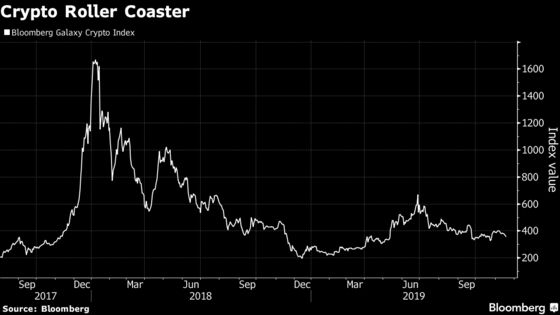 "You are seeing Bitcoin way outperform other coins right now, and I think that will continue until these coins start to get used for things," Novogratz said. "You also get more credentialed people -- there are probably 20 billionaires I could name that made their money outside of crypto and are in crypto now. Every speculative asset needs people to tell the story, and people are buying the story."
The funds join many other new cryptocurrency services targeting institutional investors at a time when many such investors continue to stay away.
"It's not a stampede by any stretch, but people are all doing their work," Novogratz said. "The next wave will come from the wealth advisers, maybe with endowments and small foundations participating."