Lawmaker Wants Companies to Brief Congress on Chip Hack Report
(Bloomberg) -- A House Intelligence Committee member called for server maker Super Micro Computer Inc. and clients including Apple Inc. and Amazon.com Inc. to provide information to lawmakers about a report that China hacked American computer networks using a microchip built by its spies.
"We can't understand the problem, at least in its entirety, without talking to the manufacturers," Chris Stewart, a Utah Republican, said in an interview with Bloomberg Television on Friday.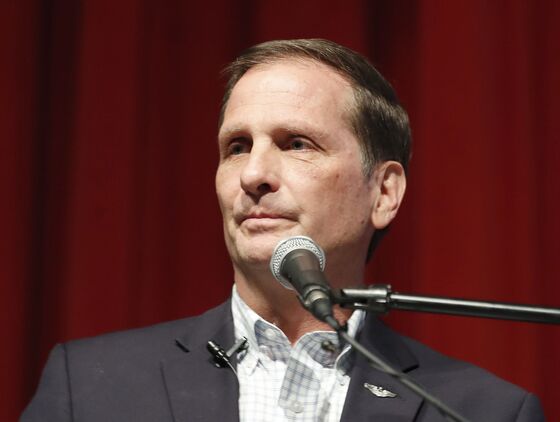 Stewart said the report, if true, would indicate China had accomplished "the holy grail of hacking."
Bloomberg Businessweek reported on Thursday that Chinese spies exploited vulnerabilities in the U.S. technology supply chain to infiltrate the computer networks of almost 30 U.S. companies, including Amazon, Apple, a major bank, and government contractors. Among the targets was a contractor that made software to help funnel drone footage to the Central Intelligence Agency and communicate with the International Space Station.
Investigators found that tiny microchips, not much bigger than a grain of sand, had been inserted during manufacturing in China onto equipment made by subcontractors of Supermicro. The San Jose, California-based company is one of the world's biggest suppliers of server motherboards, the fiber-mounted clusters of chips and capacitors that act as neurons of data centers.
Investigators determined that the chips allowed the attackers to create a stealth doorway into any network that included the altered machines, according to people familiar with the matter.
In emailed statements, Amazon, Apple, and Supermicro and the Chinese government disputed Bloomberg Businessweek's reporting.
Stewart said he was particularly concerned that the spy chip could have been implanted into servers used to fulfill cloud computing contracts with the Pentagon or CIA. That's also an area lawmakers should probe, he said.
Adam Schiff of California, top Democrat on the House Intelligence panel, said Thursday that lawmakers are "seeking further clarification from the intelligence community regarding this latest report and will be reaching out to the companies affected."
"The report that China sought to infiltrate the computer chip supply chain, if true, is deeply disturbing and the latest example of the lengths that Beijing will go to in order to steal America's official and commercial secrets," Schiff said in a statement.
Stewart said that effort would include "conversations" with members of the intelligence community.
"This is something we've been very diligent about and very aggressive in trying to pursue," he said.
Stewart added that if the inquiry did confirm the hacking effort, Congress would seek to publicize the information to dissuade electronics manufacturers from building plants in China. Manufacturing could be shifted to the U.S. or other countries, he said.