Google CEO Pichai to Meet Lawmakers Amid Censorship Allegations
(Bloomberg) -- Google Chief Executive Officer Sundar Pichai said he will meet with lawmakers on Capitol Hill this week as his company and other internet giants face increasing scrutiny from conservatives who allege that their views are being censored online.
"I look forward to meeting with members on both sides of the aisle, answering a wide range of questions, and explaining our approach," Pichai said in a statement Monday. "These meetings will continue Google's long history of engaging with Congress, including testifying seven times to Congress this year."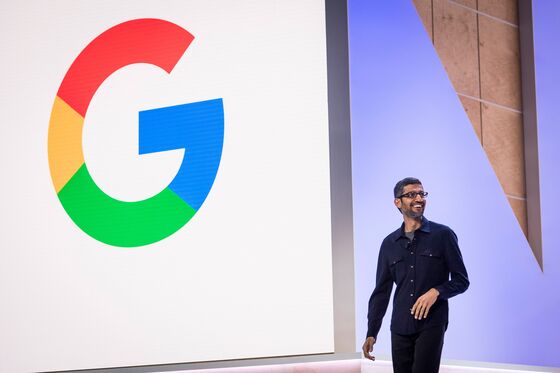 Google denies it makes content decisions based on politics. U.S. President Donald Trump and other prominent Republicans have accused Facebook Inc., Google and Twitter Inc. of silencing conservative voices and news sources on their social networks and online platforms. In a tweet last month, Trump wrote, "Social Media is totally discriminating against Republican/Conservative voices. Speaking loudly and clearly for the Trump Administration, we won't let that happen."
The meeting was reported earlier by the Wall Street Journal, which said it would be private and was organized by House Majority Leader Kevin McCarthy, a California Republican. Like President Trump, McCarthy has been ramping up his criticism of Google and other social-media sites, saying they are biased against conservatives. He has cited various anecdotes, such as a display on the California Republican Party that briefly popped up in relevant Google searches in May and linked the group to Nazism. Google blamed the incident on vandalism of Wikipedia, from which it pulled the information.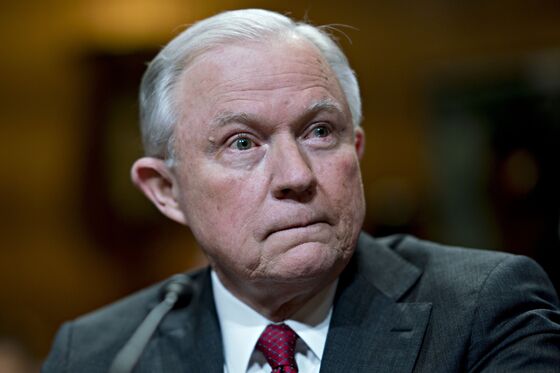 Attorney General Jeff Sessions is to meet with the attorneys general of several states on Tuesday to discuss possible complaints against social media companies, including the accusations by conservatives, as well as privacy and antitrust concerns.
Several weeks ago, a right-wing news site published an internal video from 2016 showing top executives of Alphabet Inc., Google's parent, expressing disappointment about Trump's election, potentially giving conservative lawmakers and activists new fuel for their allegations that the internet-search giant is politically biased.
And earlier this month, the Mountain View, California-based company faced sharp criticism from lawmakers for failing to send a top executive to testify before a Senate Intelligence Committee hearing on state-sponsored election meddling involving technology platforms. Google had offered to send legal and policy chief Kent Walker, who was rebuffed by the committee as insufficiently high-level. At the hearing, Facebook Inc. Chief Operating Officer Sheryl Sandberg and Twitter Inc. CEO Jack Dorsey sat before the senators next to an empty chair marked "Google."
The internet search giant is planning to send its new Chief Privacy Officer, Keith Enright, to a Wednesday hearing on privacy in the Senate.