Etsy Rallies Its Artisanal Troops: 'Start Making Face Masks'
Etsy crafts never seemed like essential goods. But on Friday, the same day the White House announced guidelines that Americans should wear masks outside of the home, Etsy Inc. sent a push notification to every craftsperson on its website in the U.S.: "Calling all sellers," it said. "Start making face masks."
The website is becoming a go-to destination for homemade cloth masks. Etsy said there was an average of one mask-related search on the site every two seconds in March. Last week, more than 10,000 sellers sold at least one mask apiece.
Unlike the medical-grade equipment now in woefully short supply at U.S. hospitals, cloth masks can be quickly constructed by anyone with a sewing machine and some elastic. That means the skillsets of legions of Etsy crafters are suddenly in very high demand. "The Etsy community is uniquely positioned to address this crucial need," the company's chief executive officer, Josh Silverman, wrote in a blog post Friday.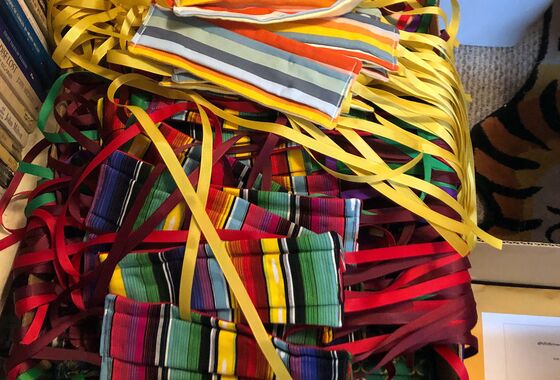 Etsy sellers have rallied to the call. Emily Egbert had been working as a dermatologist's assistant in Idaho until stay-at-home orders shut down the office. She started making masks on her Etsy site BleuJune, mostly to have something to do while watching television. Quickly, the orders started picking up. "We went from 17 orders in a day to over 100," Egbert said. Then, last week, when news reports emerged about the possibility that the U.S. would recommend masks for all Americans, demand skyrocketed.
Egbert recruited her boyfriend, and her parents came down from the cabin where they were sheltering in place, to set up a kind of makeshift assembly line. The work is long, sometimes as much as 18-hour days, she said. Now, her parents are doing 12-hours shifts, and her boyfriend is sometimes working through the night: "He went to bed at like 6:30."
Mask-making efforts have been likened to the Victory Gardens, the World War I movement when citizens grew their own food to aid the war effort. In Etsy's case, it may be an example of the gig economy working as intended, even as the model comes under intense strain during the economic crisis and many people are left fending for themselves without adequate worker protections. (In a tiny example of the frenzied response, Etsy's initial call to arms contained a typo: "Start making facing masks.")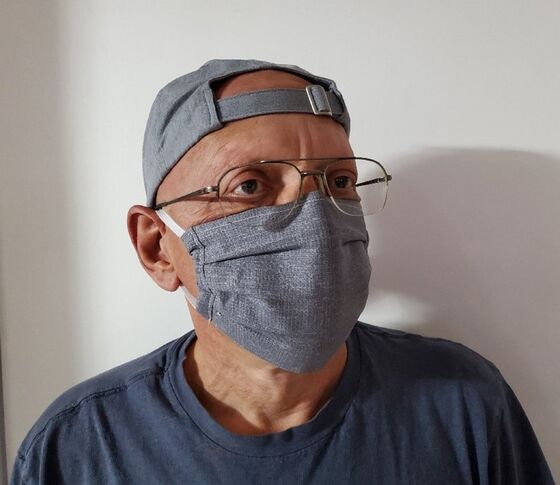 Nina Pustylnik runs an Etsy store called UthinkitNinaMakeit that until recently sold personalized textiles like baby and dog towels with tiny, built-in hoods. Since the pandemic started, Pustylnik's hours teaching medical assistants were reduced, and now she and her sister have been putting in long shifts making face masks, according to her daughter, Tatyana Pustylnik. Nina turned to Tatyana, who's located in North Carolina, to help with the logistics of running an online store since mask orders spiked. "I keep looking at the numbers and the messages and everything, and they just keep increasing and increasing," Tatyana said. "It's crazy."