Ex-Bitmain Chip Designer Takes on Crypto's Mining Goliath
(Bloomberg) -- At Yang Zuoxing's modest office a short drive from the prestigious Tsinghua University in Beijing, desks are strewn with cryptocurrency mining equipment and cots stand ready for engineers too exhausted to go home after marathon days at work.
This is Yang's bunker as he fights an uphill battle against Bitmain Technologies -- his old employer and the world's dominant provider of crypto mining chips -- that may include an initial public offering for Yang's two-year-old startup as soon as next year.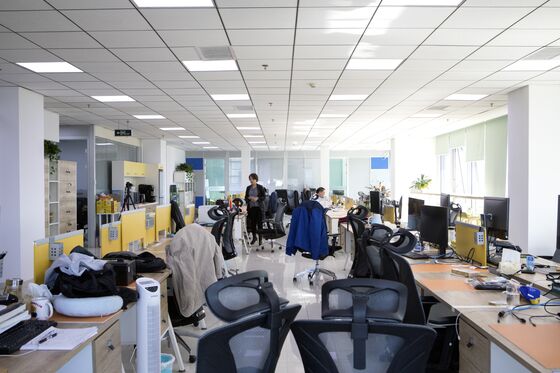 Yang says he helped Bitmain design its market-leading technology but left the company in June 2016 after co-founders Jihan Wu and Micree Zhan turned down his request for a stake in the business. Yang started his own crypto chip company, MicroBT, a month later. He now claims his firm's mining gear is just as good, if not better, than Bitmain's.
"We compete in every area," Yang, 45, said in an interview.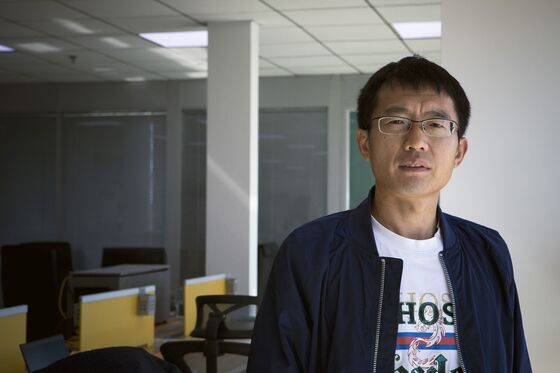 His company is the latest to challenge Bitmain's dominance in the market for specialized crypto mining chips, which Frost & Sullivan predicts will grow more than fivefold to $17 billion by 2022 despite this year's selloff in digital assets.
Bitmain controlled an estimated three quarters of the market in 2017, but analysts including Mark Li of Sanford C. Bernstein have said that the company may be losing its technological edge. If competitors like MicroBT start taking more market share, they could complicate Bitmain's plans to raise billions of dollars in a Hong Kong IPO.
Bitmain, which filed its preliminary listing application on Sept. 26, declined to comment for this article but has flagged increased competition as a potential risk for its business.
MicroBT has raised the equivalent of $22 million from individual investors and is in talks with institutional money managers in China for additional funding, Yang said. He's considering filing for an IPO next year, joining a race to tap public equity markets that also includes Chinese rivals Canaan Inc. and Ebang International Holdings Inc.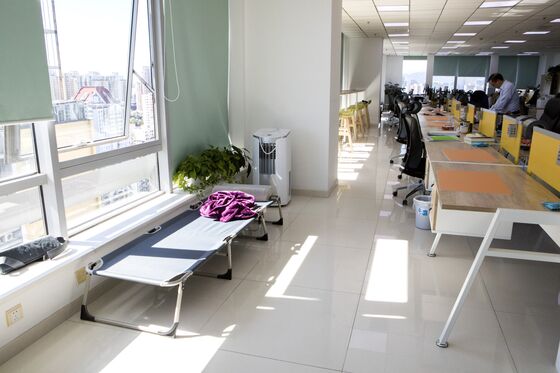 One of Yang's selling points to investors: MicroBT doesn't have exposure to Bitcoin Cash, a cryptocurrency that has tumbled about 60 percent this year. Bitmain, which has been a vocal supporter of Bitcoin Cash, is thought to be a major holder. In its IPO filing last month, the company disclosed a $103 million impairment of its crypto assets in the first half, though it didn't provide a breakdown of its holdings.
Read more: Bitmain Crypto Holdings Seen Posing Risk for Investors
Bitmain still towers over MicroBT by almost any financial measure. It earned $743 million on $2.8 billion of sales in the first half, according to its IPO filing. MicroBT had a profit of $48 million and sales of $186 million during the same period, Yang said, declining to disclose more detailed financial information.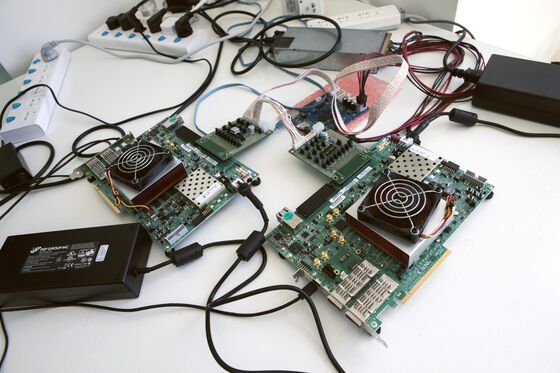 Bitmain's commanding lead may not last. One sign that competitors like MicroBT may already be catching up, according to Bernstein's Li: Bitmain took a $253 million writedown on unsold inventory in the first half.
Yang, the majority shareholder of MicroBT, said he's well placed to challenge Bitmain's dominance. After graduating from Tsinghua with a PhD in mechatronics in 2001, Yang said, he worked on hardware and low-wattage chip designs for companies including Ingenic Semiconductor Co., which is listed in Shenzhen. Yang said he's been involved in designing crypto mining chips since 2014, including time at ASICMiner and a 15-month stint at Bitmain in which he worked remotely on the company's Antminer S7 from Shanghai.
After Yang left the company to start MicroBT in 2016, Bitmain unsuccessfully sued him over patent rights. A Chinese court ultimately revoked Bitmain's patent on grounds that the circuit designs in question were widely used.
MicroBT's flagship Whatsminer M10 can deliver better power efficiency than Bitmain's S9i, Yang said, adding that MicroBT is working on upgrades to stay competitive as Bitmain rolls out new products.
"Their technology is great,'' Yang said. "But ours is too."