Elon Musk Left OpenAI to Focus on Tesla, SpaceX
(Bloomberg) -- Elon Musk decided to exit OpenAI, an artificial intelligence research group, over disagreements about the company's development, Tesla Inc.'s chief executive officer said in a twitter post.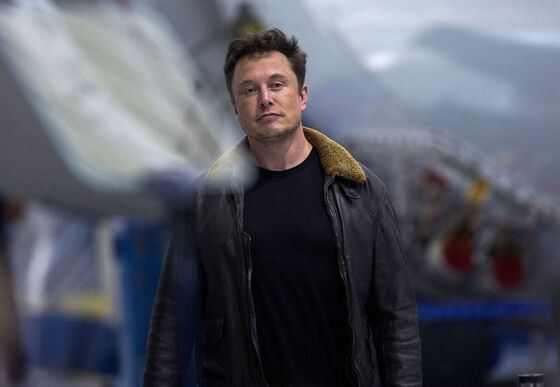 Musk has to focus on "a painfully large number of engineering & manufacturing problems" at Tesla & SpaceX, he said, adding that he hasn't "been involved closely" with OpenAI for more than a year. Musk left the company's board in February last year.
OpenAI, co-founded by billionaire Musk in 2016, this week demonstrated software able to generate authentic-looking fake news based on a few pieces of information. The company decided not to publish or release the most sophisticated versions of the software because of misuse concerns, though it created a tool to let users experiment with the algorithm.