Elliott-Backed Utility to Boost Focus on Regulated Business
(Bloomberg) -- CenterPoint Energy Inc., a power and natural gas supplier that's been dragged down by an investment in a pipeline company, plans to sharpen its focus on regulated utilities and renewables while overhauling its strategy, according to its new chief executive officer.
The Houston-based company was already pushing to become more of a pure-play utility and will now accelerate that process, CEO David Lesar said in a phone interview. The company, he said, is still reviewing options for its 54% stake in Enable Midstream Partners LP, which has lost about half its value this year amid fallout from the collapse in oil prices
"You have to focus on what you do really, really well -- and we're really a good utility," Lesar said in an interview. "There are no easy answers as to what to do with Enable."
Lesar, the former chairman and CEO of oil-services giant Halliburton Co., took the helm at CenterPoint earlier this month after being appointed as a director and chair of a committee to analyze strategic options. His appointment to the board was part of a deal that included a $1.4 billion investment from a group led by activist Elliott Management Corp.
Shares of CenterPoint, which serves over 7 million customers in states including Texas, Ohio and Indiana, have fallen by more than third in the past year, making it the worst performing utility in the S&P 500 Index.
CenterPoint began trying to sell its stake in Enable as early as 2016, but the effort has been unsuccessful. During the interview, Lesar said that recent moves to block pipeline projects in the U.S. make existing systems more valuable. He added that Berkshire Hathaway Inc.'s recent decision to buy gas assets from Dominion Energy Inc. bodes well for Enable.
"Berkshire spotted that pipeline assets will become more valuable because it's going to be harder to build new ones," Lesar said. "So I actually view that transaction as a positive for Enable."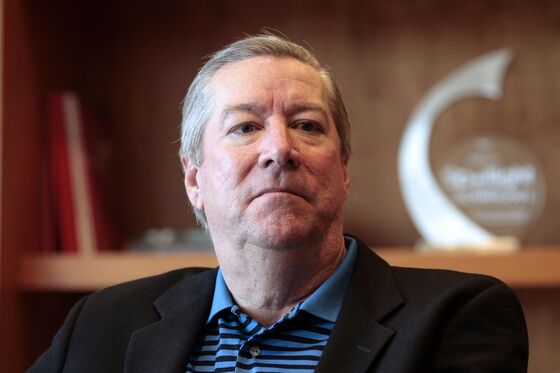 Other U.S. utilities have moved away from pipelines to focus on their regulated power businesses as they face increasing pressure from local governments, investors and environmentalists to quit fossil fuels. Earlier this week, Dominion said it's abandoning the controversial Atlantic Coast Pipeline project and selling the bulk of its gas assets to Berkshire for $4 billion.
CenterPoint is also going to spend more on renewable power. The company has pushed to replace the bulk of its coal-fired generation power capacity in Indiana mostly with solar and wind facilities. It also sees opportunity for clean-energy investments in Texas.
"Gas has to be a transition fuel, and there is going to be a need for natural gas for the foreseeable future, but I think that companies like CenterPoint have to continue to invest in and make renewables a larger part of their portfolio," Lesar said.
Lesar stepped down as chair of Halliburton early last year, ending a 25-year run that included the company's ill-fated bid for Baker Hughes.