Crypto Mania Morphs From Digital Gold to What Was I Thinking?
(Bloomberg) -- What a difference a year makes. At the end of 2017, investors were willing to pay almost double the underlying value to buy a stake in Bitcoin's lone U.S. investment trust. Now the premium is almost nonexistent in the wake of the roughly 70 percent plunge by the biggest cryptocurrency.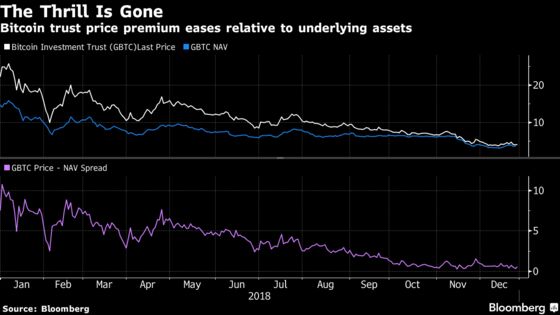 The mania among individuals investors and speculators isn't the only demand to cool. Funding from so-called initial coin offerings has also dried up sharply since midyear. Many of the startups that have succeeded in raising money in this manner have felt the sting of the digital asset market's collapse, and are cutting staff and shuttering operations.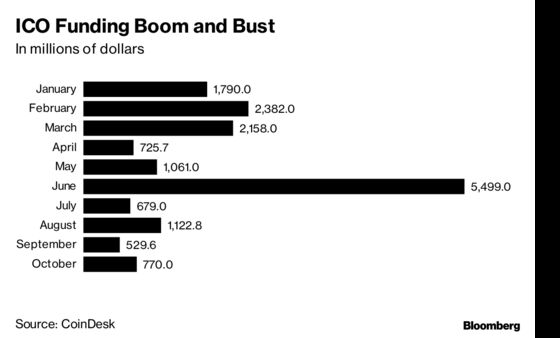 Profitability of so-called miners, whose servers support Bitcoin network's operations, collapsed as well. Many have left the business altogether, or took some of their servers offline. The amount of computing power supporting Bitcoin's network has dropped as a result, impacting the network's security and capacity.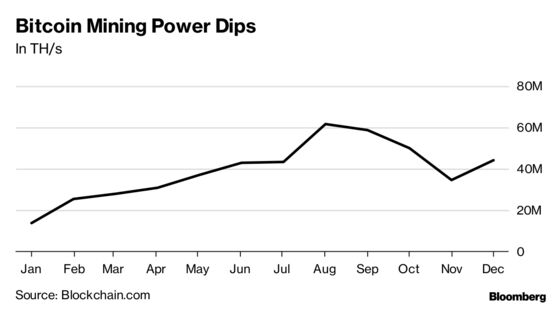 The end of all these troubles appears to be nowhere in sight. Nowadays, few pundits are bold enough to call a bottom, as Bitcoin continues to skid below $4,000, a level seen as a break-even point for many miners.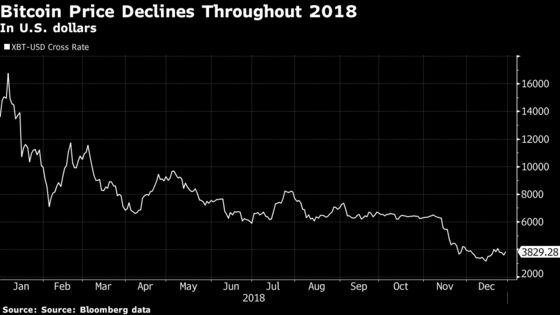 Indeed, it's become harder to make the case for Bitcoin as the ultimate alternative investment even after the 1,400 percent surge in 2017. The token that was touted as "digital gold" has underperformed the non-ferrous metal and the broad U.S. equity market during this year's market turmoil.