Bumble Owner Targets Nasdaq IPO to Become World's Top Matchmaker
(Bloomberg) -- The group behind match-making app Bumble is weighing an initial public offering in the U.S. as part of its plan to become the world's biggest dating business, according to founder Andrey Andreev.
"We're now in very deep discussions with banks," including JPMorgan Chase & Co., Andreev said Tuesday in an interview. "The listing would be on the Nasdaq. It's been in the air for ages, but the serious consideration has happened only recently -- in the past month."
Jessica Francisco, a spokeswoman for New York-based JPMorgan, declined to comment.
Andreev, 44, is the majority shareholder of Bumble owner Rimberg International Corp., a holding company that also controls gay-dating app Chappy and London-based Badoo, the world's biggest dating app by number of users, with more than 400 million.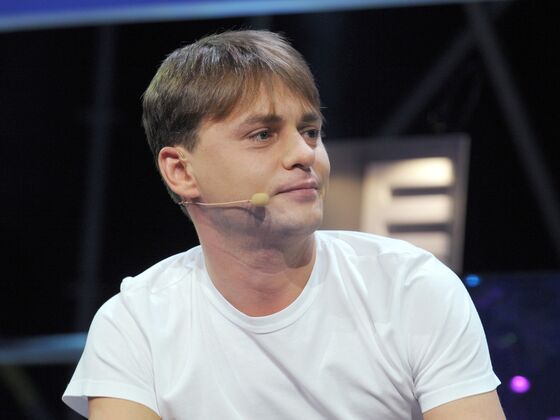 Andreev, who founded Badoo in 2006, hopes the IPO will help his firm overtake Tinder owner Match Group Inc. as the world's most valuable dating company. Andreev said revenue may be as much as $400 million this year, which is less than a third of Match's $1.33 billion last year.
Bumble would be the "umbrella brand" for any IPO, which won't happen before year-end, he said.
"We're better than Match, we're younger than Match, we're growing faster than Match," said Andreev, whose majority stake gives him a net worth of more than $800 million. "Because we're younger and faster we deserve a better market cap."
Justine Sacco, a spokeswoman for Dallas-based Match, declined to comment.
Andreev founded Badoo after selling internet-based businesses in his native Russia. He parlayed some of the money made from his ventures to invest in Bumble, the dating app where women make the first move in heterosexual connections. He approached Bumble founder Whitney Wolfe Herd in 2014 after she left Tinder, which she sued for sexual harassment.
Badoo invested $10 million to help Wolfe Herd start Bumble, giving Andreev's group a stake of more than 75 percent. Today, Bumble has 41 million users, more than double from a year ago, according to a spokesman.
"Bumble is going crazy," Andreev said. "Bumble is already in Germany, and it's growing at 500 percent a month there."
In an industry that's continuously producing new niche products, Andreev is well positioned to boost his fortune, said Andrei Hagiu, an associate professor at Boston University's Questrom School of Business.
"Next year there's going to be some new dating app trend," Hagiu said. Andreev can "leverage his position like he did with Bumble."
And he's doing just that. In 2017, Andreev helped found Chappy, a dating app for gay men, which relaunched last month with a U.S. focus. Last month, Andreev announced on Instagram that he invested in Lumen, a dating app for people over 50.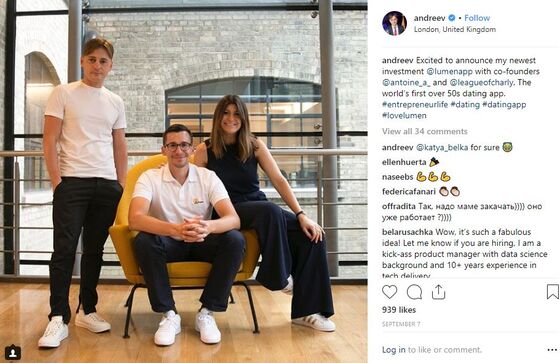 "That's how he's becoming the Zuckerberg of dating apps," Hagiu said. "Not just with one Facebook, but with multiple Facebooks."