BT Shares Soar as Profit Beat Smooths Path for New CEO Jansen
(Bloomberg) -- BT Group Plc shares jumped the most in five years after a quarterly earnings beat showed an overhaul by outgoing Chief Executive Officer Gavin Patterson is kicking in, smoothing the way for his successor.
The former phone monopoly narrowed its profit guidance for the year to the upper end of a target range after it squeezed more revenue from fixed-line customers and fewer mobile subscribers defected to rivals.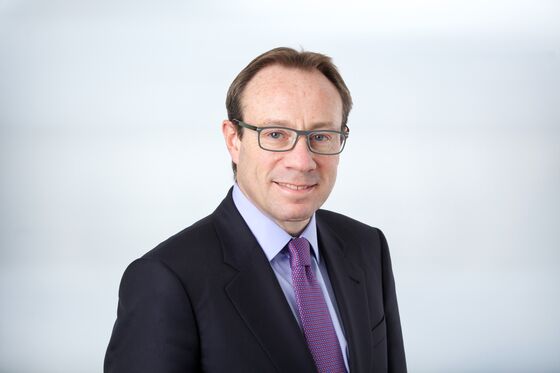 The improving outlook helps vindicate Patterson's plan and could make it less likely that his replacement, Worldpay Inc. executive Philip Jansen, will rein in expectations for BT's profitability when he starts in February.
The results were "stellar," said Bernstein analyst Dhananjay Mirchandani in a note to clients, and made past bad surprises including a January 2017 profit warning "look increasingly like historical artifacts."
All of BT's businesses except its consumer division are shrinking and the company is under regulatory pressure to boost takeup of faster internet services from its wholesale broadband network. Announcing the overhaul in May, Patterson had told investors not to expect meaningful profit growth for three years from the effort to make BT less bloated and more agile.
Click here to read about BT's CEO talking down network sale speculation
BT shares rose as much as 10 percent to 265 pounds, the highest intraday since January. The stock was up 8.5 percent as of 9:35 a.m. in London.
It now sees earnings before interest, tax, depreciation and amortization in the upper half of a range of 7.3 billion pounds ($9.4 billion) to 7.4 billion pounds.