Blockchain Startup Wants to Bring Women Into the Technology Fold
(Bloomberg) -- A blockchain created by two veterans of the Ethereum movement is seeking to bring women into the fold while at the same time they hope to remake how digital startups raise money.
Known as Lukso, the distributed computer network will run digital applications focused on fashion, art, music and other creative fields. Lukso founder Marjorie Hernandez had the idea for a more female-friendly blockchain while she worked for EY's innovation lab in Berlin, yet she quickly realized putting it on the existing Ethereum network ran into the problem of blockchain overload. Ethereum couldn't handle the added volume, she knew, so she decided to make it a separate blockchain like Polkadot or Cosmos, she said in an interview. Her target audience, however, was never in doubt.
"This whole space is being designed by guys for guys, so I thought this was a great way to reach the other half of the world's population," she said. Blockchain is decentralized, meaning it runs on thousands of computers spread around the world, making it very difficult for a person or group to control it while allowing for high security standards. That architecture hasn't followed suit in the gender dynamics of the industry, however.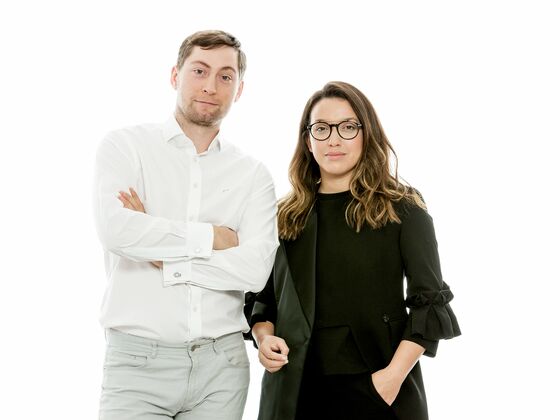 In Hernandez's experience, about 90% of blockchain investors, developers and programmers are men between the ages of 18 and 35. "That doesn't sound too decentralized, to be honest," she said.
Lukso isn't just going after a new market in blockchain, it also wants to remake how the Initial Coin Offering process works. Luckily for Hernandez, she didn't have to look far for help in that department. Her husband, Fabian Vogelsteller, created the original Ethereum process in November 2015 that enabled ICOs to explode in popularity starting in 2016 -- as well as giving scam artists, fraudsters and thieves a way to make off with billions of dollars.
While offering fledgling companies around the world a new way to raise money, many ICOs proved to be scams, or never produced real products. The U.S. Securities and Exchange Commission has shut down or fined dozens of the startups issuing tokens without registering them as securities. Hernandez and Vogelsteller want to change that.
Their idea is called a reversible ICO, or rICO. A standard ICO takes money from investors all at once, with the promise of a product to be delivered in the future. A rICO, on the other hand, will have a participation window of something like eight months over which investor cash will be turned into Lukso tokens in regular intervals. If investors don't like the way the project is developing in month four, they can get the balance of their investment back and are free to sell their tokens to someone else, said Vogelsteller, who is also a Lukso founder.
"Hopefully, you have people in the rICO who are really into the project because they're not locked in," he said in an interview. "It puts more pressure on the project because they need to deliver."
The Lukso token is called LYX and should go on sale in the rICO in mid-May, with the blockchain to become active in the fall, Hernandez said. She said the rICO process affords more safety to investors, and recalled a project, Miroskii, that used a picture of Ryan Gosling as one of its founders to dupe investors.
"This prevents that kind of behavior," she said. "If I'm not doing my job, investors can get out."
Two areas of fashion could be ripe for the Lukso blockchain. The first is designer accessories like Louis Vuitton handbags. Counterfeiting is rampant in designer goods, but a real Louis Vuitton bag could have a chip embedded into it that is registered on the Lukso blockchain. The chip would create a digital registry authenticating the bag, and could be used to track ownership if the bag was sold. No personal data is collected about the buyers, Hernandez said, unless they want to be known as someone who can afford a $2,000 purse, Hernandez said.
"With luxury brands, a lot of people like them knowing who they are, it's a slightly different consumer," Hernandez said, referring to the companies like Louis Vuitton.
The second is for digital fashion, or the ability to have rare goods you wear in virtual reality. A blockchain is required here to validate that the designer track suit you are wearing at a virtual rave is by Burberry and not a so-called skin that anyone on the internet can download.
"When you create this scarcity around it, you create a community," Vogelsteller said. "It's the meaning, the scarcity, the proof of belonging that's relevant."
In an age where virtual meetings are becoming more regular due to the coronavirus pandemic, looking good in VR is a big opportunity, Hernandez said.
"This is the moment for digital fashion with coronavirus," she said.