Beating ESPN on Instagram Isn't Enough for Bleacher Report's House of Highlights
(Bloomberg) -- During the past five years, the Instagram account House of Highlights has grown into a social-media sports juggernaut.
Owned by AT&T Inc.'s Bleacher Report, the account has become a go-to for Gen Z fans looking to follow sports news without leaving their favorite platform. It has more than 14 million followers — more than ESPN or Fox Sports — and, among sports media publishers, has six of the 10 best-performing sponsored Instagram posts of 2019.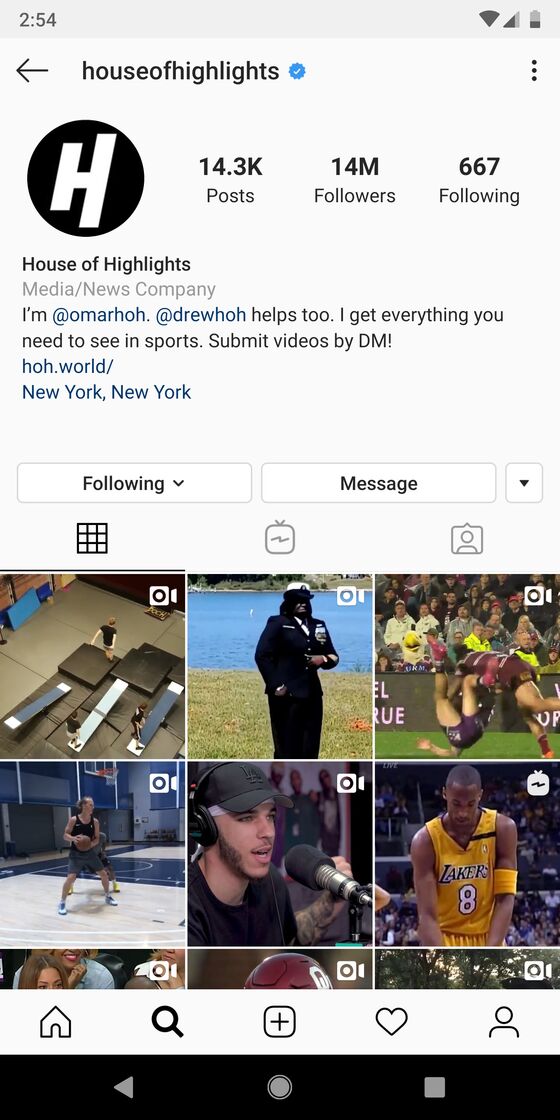 Now the brand, which accounts for about 10% of Bleacher Report's revenue, is expanding beyond its digital roots. The company has announced the first House of Highlights basketball camp, featuring Golden State Warriors star D'Angelo Russell, to be held later this year outside San Francisco.
It's the first time Bleacher Report has licensed a sports camp. It's also part of a wider plan to help the House of Highlights unit reach more people across Gen Z, the world's largest demographic.
"To be a true media brand, you need to have a presence and representation across multiple platforms," said Doug Bernstein, House of Highlights' general manager. "This is about taking our community and deepening our connection by going to them in real life, or IRL, as the kids would say."
It's fitting language. Bleacher Report has a well-known young audience, and House of Highlights, which it bought in 2015, skews even younger. Bernstein said more than half of its audience is under 24 years old. He describes the content as "sports at the intersection of youth culture."
Originally Instagram-only and primarily basketball-focused, House of Highlights has begun to expand and diversify. Last year, it launched a show on Twitter and a YouTube channel, which now has more than 1.4 million subscribers.
The content has grown as well. In July and August of last year, more than 75% of the content was basketball. In that same span this year, it was around 40%, Bernstein said. The videos that do the best are often clips of average people doing silly things, like water-gun fights in New York or belly-flop contests. A parody of Zion Williamson was the most-engaged post on Instagram related to the NBA's annual draft lottery, according to the company, drawing more than 4 million views and 770,000 likes.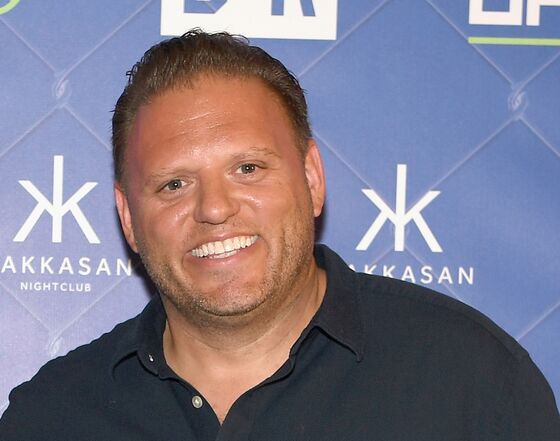 "The false narrative among media execs that this brand is solely about highlights misses the most important part of the narrative," said Bleacher Report Chief Executive Officer Howard Mittman. "The title can be misleading. If that were true, you wouldn't see the intensity of engagement that we see when we cover things outside of highlights."
The camp is essentially House of Highlights' first real offline venture, following small in-person events around Bleacher Report's coverage of the NBA All-Star Game and Summer League. The 23-year-old Russell, who was an all-star last season with the Brooklyn Nets, is contracted through Bleacher Report's partner on the camps, event-management company ProCamps.
This isn't a direct revenue opportunity yet. The camp is free, and open to the first 150 children, age 10 to 13, who sign up. The company might attach a sponsor to future camps, Bernstein said. That will depend on how well the first one goes, and whether he's right that it will help make campers "evangelists" for the brand.
"There's a good chance that House of Highlights not only becomes a successful part of Bleacher Report, which it already is, but it stands up on its own as a brand unto itself," Mittman said. "This is the fastest-growing sports account on all of Instagram, full stop. I increasingly like our odds."