With $25 Billion in Company Stakes to Manage, Austria Gets Tough
(Bloomberg) -- Sebastian Kurz is getting tough on how the country's family silver is managed.
The Austrian Chancellor's government on Friday put a new team in charge of the more than 22 billion euros ($25 billion) worth of company stakes held by the state, giving marching orders that for the first time in decades include a license to buy.
The more active role that Kurz sees for the state holding company Oesterreichische Beteiligungs AG, or OeBAG -- which owns stakes in Telekom Austria AG and OMV AG, and manages the stake in Verbund AG -- is making some investors jittery. The new direction would mark a break with Austria's policy since the early 2000s, when it sold stakes, rejected requests for more capital and was content to play a passive role, just collecting dividends.
"It's too early to judge, but as a shareholder I have mixed feelings," said Alois Woegerbauer, the CEO of 3 Banken-Generali Investment, a Linz-based mutual fund managing 9.6 billion euros. "The government's interests don't have to be the same as shareholders' interests, they can even be contradictory."
Firing the first salvo in the new direction for the revamped, enlarged holding company, Finance Minister Hartwig Loeger on Friday appointed a non-executive supervisory board that will set strategy and pick new management in the coming weeks. He also set some guidelines that will completely change the workings of the holding company.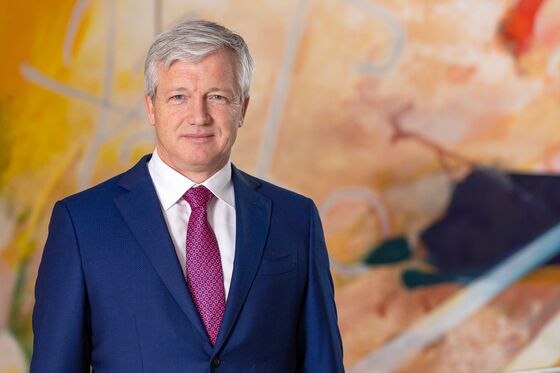 The new OeBAG can buy new stakes but mustn't sell any. Its board isn't an all-star team of Austrian industrialists with vested interests, but loyal Kurz foot soldiers. It's expected to be a more assertive shareholder, although Loeger said that won't mean micromanagement or tolerance for wasting taxpayer funds in the name of saving jobs.
"This is not about state control, but about actively exercising Austria's responsibility as a shareholder with the main goal to increase value," Loeger said. "The supervisory board members are excellent representatives for Austria's economy and industry."
The move is an about-face for the conservatives governing in a coalition with the nationalist Freedom Party. Austria's last conservative Chancellor Wolfgang Schuessel had heralded the sale of assets in the early 2000s under the slogan "more private, less state."
The Social Democrat-led coalition governments that preceded Kurz's administration suffered from intractable and debilitating strategy disagreements, which resulted in the painful loss of control of Telekom Austria to Mexican billionaire Carlos Slim's America Movil SAB.
Helmut Kern, a consultant who's now managing Vienna's Hospital of St. John of God and advised Kurz in his 2017 campaign, was named OeBAG's chairman. He was a supervisory board member at gambling company Bwin Party Digital Entertainment Plc before it was sold to GVC Holdings Plc in 2016.
Read More:
Austria Seeks to Beef Up State Holdings in Strategic About-Face
OMV's Loescher to Step Down, Cites Disagreements With Govt
Verbund Chairman Roiss to Quit Over State Influence, Presse Says 
His deputies will be Karl Ochsner, who was the best man at Freedom Party chief Heinz-Christian Strache's wedding and was already appointed to the supervisory board of state railway operator OeBB Holding AG, and Guenther Helm, who has managed the Austrian arm of German discounter Aldi. Three more board members were appointed by the government, and another three named by employee representatives.
Thomas Schmid, a top civil servant in the finance ministry, is widely tipped to be picked as OeBAG's CEO.
Austria owns 28 percent of Telekom Austria. Its holding in OMV is 31.5 percent, and it has a shareholder pact with Abu Dhabi's International Petroleum Investment Co, which owns 24.9 percent. It holds 33 percent in Casinos Austria, 53 percent in Austrian Post and it fully owns property company BIG. The 51 percent stake in utility Verbund will remain directly owned by the ministry but also managed by OeBAG.
Loeger has declined to say what companies OeBAG could invest in. The options include increasing existing stakes as well as buying new ones. He ruled out using purchases as veiled subsidies or using taxpayer money to rescue loss-making companies.
"I'm not sure what targets the government has in mind for possible purchases," said Klaus Vukovich, a Vienna-based investment banker at boutique Alantra. "Attractive assets are in demand and I think it will be hard for OeBAG to compete with private equity or infrastructure funds for them."
Stay Updated With
Tech News
On BloombergQuint