Another Nuclear Power Plant to Retire Early -- This Time in Iowa
(Bloomberg) -- Yet another nuclear power plant is set to close, this time in green and windy Iowa.
NextEra Energy Inc. plans to halt commercial operations at the decades-old Duane Arnold nuclear plant in late 2020 and is shortening a power-purchase agreement with utility Alliant Energy Corp. by five years, according to a statement Friday.
Iowa was the third-largest U.S. producer of wind power in 2017 after Texas and Oklahoma and got as much as 40 percent of its power from wind and solar farms. Nuclear plants built since the 1960s have struggled to stay competitive in an era of cheap natural gas and wind, with many knocked aside well before the end of their useful lives.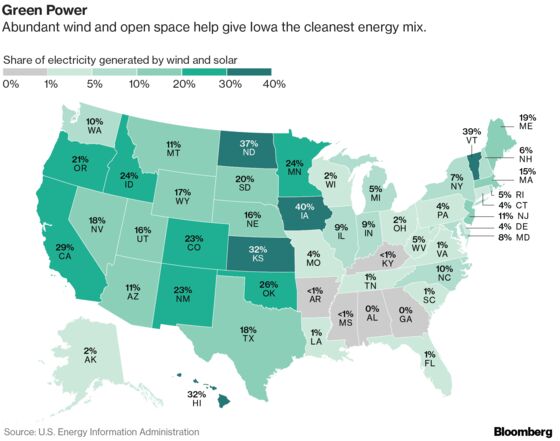 Alliant will pay NextEra $110 million in September 2020 and buy 340 megawatts of power from four of the company's wind projects as part of the deal to end the power-purchase agreement early. Both the closure of the plant and the buyout payment require regulatory approval.