Alphabet Chairman Struggles With Google CEO's China Strategy
(Bloomberg) -- Alphabet Inc. Chairman John Hennessy is unsure about a banner strategy of the company's most-important executive.
Hennessy said he's not confident Google will be better off bringing a censored search engine to China -- a key goal of Google Chief Executive Officer Sundar Pichai.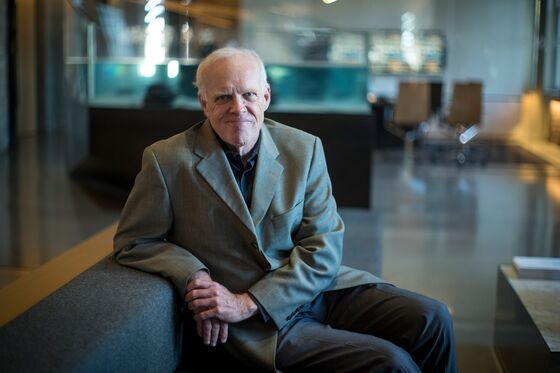 "The question that I think comes to my mind then, that I struggle with, is are we better off giving Chinese citizens a decent search engine, a capable search engine even if it is restricted and censored in some cases, than a search engine that's not very good? And does that improve the quality of their lives?" Hennessy told Bloomberg's Brad Stone.
Asked whether Google can do more good by being in China, even on a compromised basis, Hennessy said, "I don't know the answer to that. I think it's -- I think it's a legitimate question."
"Anybody who does business in China compromises some of their core values," he added. "Every single company, because the laws in China are quite a bit different than they are in our own country."
Google pulled out of mainland China in 2010, when founders Sergey Brin and Larry Page decided that removing controversial links from search results, as the government in Beijing requires, was unacceptable. But in 2016 a small team that included Pichai began working on China-related projects, including a program, known as Dragonfly, to bring Google's search engine back into the country.
The plans included protocols to censor results to the government's liking, barring search terms such as "Tiananmen Square" and ensuring that users looking for information about air quality would only get data approved by Beijing. Pichai has called the efforts "exploratory," but they have caused a firestorm inside and outside the company.
Hennessy, the former president of Stanford University and author of the book "Leading Matters," talks more about his upbringing, starting his first company and working with Page and Pichai, on Bloomberg Studio 1.0, which airs Wednesday at 9:30 p.m. New York time on Bloomberg Television.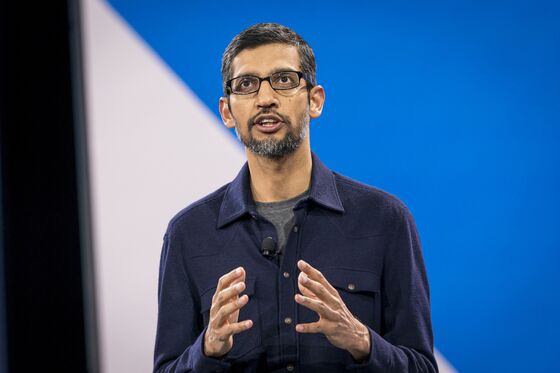 Page has been almost invisible as Google and other big tech companies have been increasingly criticized. Hennessy said Page is "really doing what he wants to do, which is inspiring the 'other bets,' the other parts of the company, and trying to play a role in pushing the innovation."
"Larry has very much an inside role. I think he sees himself both as a capital allocator to those individual divisions, but also somebody who's keeping track of what kind of progress they're making," Hennessy said. "He still likes to drill deep into these things. So he likes to go into one of the bets and spend a lot of time understanding the technology, [and] see what innovations are there. Is this technology going to make it? Is it going grow? Is it going be important?"
Hennessy, a board member since 2004, also addressed a recent New York Times report of a large exit payout to Andy Rubin, who created Google's Android mobile operating system but was accused of sexual misconduct. Thousands of Google workers walked out of their offices earlier this month to protest how the company has handled misbehavior by executives. Rubin called the allegations "false" on Twitter and part of a "smear campaign."
"Not everybody was aware of things," Hennessy said. "I can't comment on the exact details of what happened at that time. But I think we realized that the [sexual harassment] policy needed strengthening."
Asked what he would say to Google employees who were upset by the reports, Hennessy said, "I say to them, we have to do better as a company."
Stay Updated With
Tech News
On BloombergQuint