Alphabet Can 'Do Better' on Workplace Harassment, CFO Ruth Porat Says
(Bloomberg) -- Alphabet Inc. Chief Financial Officer Ruth Porat promised to "do better" and outlined steps the company's taking to rectify a series of sexual harassment-related workplace issues that have come to light.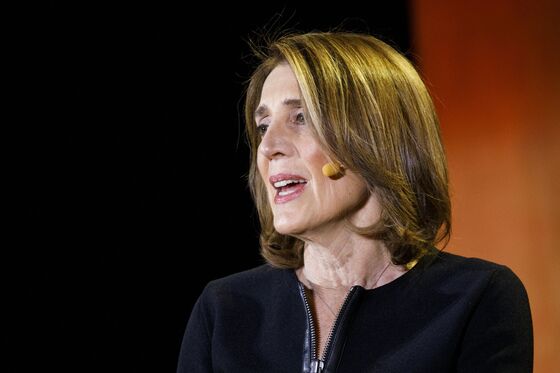 If Google can solve self-driving cars via its Waymo division, it should certainly be able to solve workplace problems like harassment, Porat told a Wall Street Journal technology conference in Laguna Beach, California. Her comments came after an employee revolt: Google employees across the world walked out of their offices after the New York Times reported the search giant gave millions of dollars to some executives in secret exit packages after they were accused of sexual misconduct.
Porat, who oversees human resources, said the organization of the walkouts represented what "Googlers do well" and that she joined in, alongside her finance team. Other executives have since discussed the issue with fellow employees, she added.
Google has made changes to its policy regarding sexual harassment, including recently ending forced arbitration, she said. The company is paying closer attention to employees who face harassment and other workplace issues, even after the investigation process is complete. Google is now working to improve pay equity and wants to be a leader in the area, she said. To improve internal awareness, it also intends to "ding" employees in performance ratings if they don't complete workplace-issues training.
Porat addressed issues beyond workplace harassment in a question-and-answer session, including the political views of Alphabet employees. Diverse opinions should be allowed, she said. "I would certainly hope so," she said when asked if Alphabet is a safe place to work for conservatives. On data privacy, Porat said her firm puts that "way up on the list" and detailed controls that Alphabet product-users are offered to protect their information.
"Users need to have confidence that data privacy is respected," she said, responding to a question from the audience about Apple Inc. Chief Executive Officer Tim Cook's aversion to sharing user data.