Scientists Win Nobel for Key Discoveries in Fighting Cancer
(Bloomberg) -- Two scientists won the Nobel Prize for discoveries that paved the way for revolutionary cancer treatments from Merck & Co., Bristol-Myers Squibb Co. and other drugmakers.
James Allison of the U.S. realized the potential of releasing a brake on the immune system while working at the University of California at Berkeley in the 1990s and developed a new approach to treat patients with cancer. Tasuku Honjo of Japan discovered a protein called PD-1 that's also targeted by new drugs. The two men will share the prize in medicine, the Nobel Assembly said Monday in Stockholm.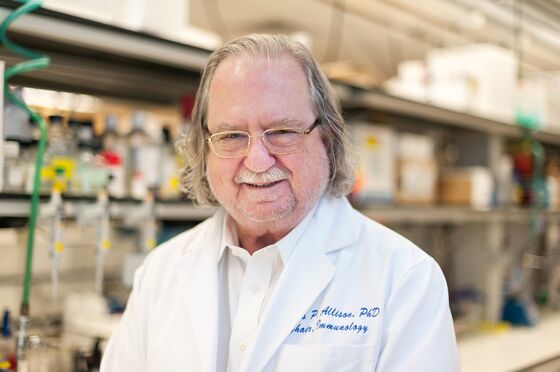 "For more than 100 years scientists attempted to engage the immune system in the fight against cancer," the assembly said in a statement. "Until the seminal discoveries by the two laureates, progress into clinical development was modest."
The field of immune-oncology has transformed cancer treatment, leading to therapies that have lengthened the lives of thousands of patients and ended the invincibility of deadly tumors in the lung and other organs. Drugs like Merck's Keytruda and Bristol-Myers's Opdivo are becoming mainstays of therapy against the most intractable cancers, along with products from AstraZeneca Plc and Roche Holding AG.
Allison's work led directly to the development of Bristol-Myers's Yervoy, approved by U.S. regulators in 2011 to treat late-stage melanoma, the most dangerous form of skin cancer. As many as 20 percent of patients treated with Yervoy survive for at least three years, and many have lived for 10 years and beyond, according to a statement from MD Anderson Cancer Center in Texas, where Allison is now a professor.
Allison learned he had been awarded the prize in a 5:30 a.m. call from his son. The U.S. scientist, whose mother died from lymphoma when he was a boy, said at a news conference that he entered the field to learn how immune cells work, motivated by a desire to make an important discovery that no one else knew.
He said in an interview that he never would have made his celebrated finding if he had set out to use the immune system to attack cancer. The impact the work has had, he said, validates the importance of basic science, which is aimed at understanding the root causes of disease.
Studying how the immune system attacks tumors in the 1980s, French researcher Pierre Golstein isolated a number of molecules, including one called CTLA-4. Its function wasn't understood until about 1995, when Allison made antibodies that blocked the molecule's function and found that it made the immune system more aggressive.
As Honjo was doing similar work with the protein PD-1, a picture began to emerge of molecules that inhibited the immune system's protection against cancer.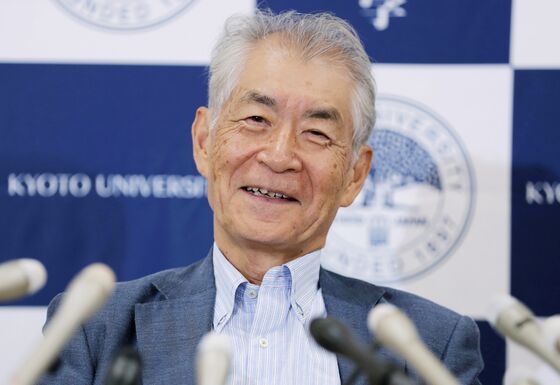 Knocking out CTLA-4 resulted in "hyperactivity of the immune system," and drugs developed from this principle have had a huge impact, Golstein, now director of research at the Inserm Center of Immunology of Marseille-Luminy, said in a telephone interview.
"There are a number of patients who would have died and have not because of these antibodies," he said. The award to the two researchers is "not a surprise," he said. "These two deserved it, there's no doubt."
Therapies targeting PD-1 have proven more effective in areas including lung cancer, lymphoma and melanoma. Now new studies show combinations focused on both PD-1 and CTLA-4 can be even more potent, according to the Nobel statement.
The next step "is trying to figure out why these therapies only work in some types of cancer and in a fraction of patients, so we can benefit as many patients as possible," Allison said.
Allison, born in 1948 in Texas, has been a professor at the University of Texas's MD Anderson center in Houston since 2012. Honjo, born in 1942 in Japan, has taught at Kyoto University since 1984. The scientists will be honored at the Nobel Prize ceremonies in Stockholm in December.
Annual prizes for achievements in physics, chemistry, medicine, peace and literature were established in the will of Alfred Nobel, the Swedish inventor of dynamite, who died in 1896. The prize in economic sciences was added by Sweden's central bank in 1968. The total amount for each of the 2018 prizes is 9 million kronor ($1 million).