European Firms Welcome U.S. Tech Giants' Digital Pay Push
(Bloomberg) -- European financial technology firms, including TransferWise Ltd. and German banking startup N26 Bank GmbH, are embracing plans by U.S. tech giants like Facebook Inc. to push into digital currencies and payments, brushing off potential rivalries.
Speaking at Bloomberg's Sooner Than You Think conference in London, Taavet Hinrikus, the chairman and co-founder of TransferWise, said he welcomed plans by Facebook to develop a new digital currency that could let users transfer money on its WhatsApp messaging app.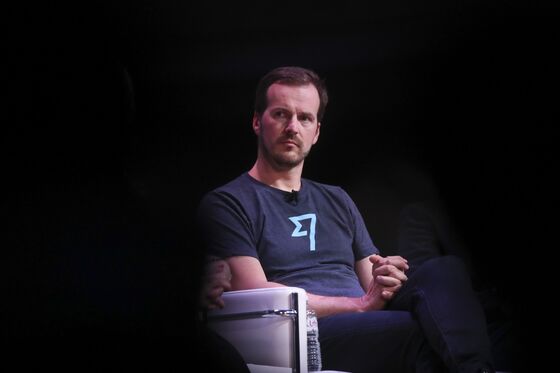 "If anything, it's going to increase our business, because it means more currencies where people need to send from one to the other, so we would love it," Hinrikus said. Transferwise provides low-cost international money transfers and is one of Europe's most successful fintech companies, valued at $3.5 billion following a secondary share sale in May.
Hinrikus said he wasn't worried about tech companies moving into banking.
Alphabet Inc.'s Google, Apple Inc. and Facebook, have been expanding their businesses to include payment functions or a new currency. Facebook is reportedly working on rolling out a cryptocurrency, dubbed GlobalCoin, as soon as early next year and has met with regulators to discuss the launch.
"A lot of things keep me awake at night -- competition is not one of them in our industry, neither of challenger banks nor technology companies," said Maximilian Tayenthal, the co-founder and chief financial officer of N26. The startup said that, as of Thursday, it had 3.5 million customers across Europe and has been targeting rapid expansion in the U.K.
Tayenthal said he doesn't see fintech as a market where "a winner takes all." Regarding the tech firms, he said "I don't see any of these companies building a great product in a very highly regulated environment."
A more pressing issue for fintech companies is the regulatory and compliance hurdles they face as they continue to grow. German regulators told N26 in May that it needed to hire more staff and improve its anti-money laundering procedures. London-based fintech startup Revolut Ltd. has faced similar questions about its compliance controls from U.K. financial watchdogs. The Bank of England on Wednesday released a letter saying they had concerns about the compliance governance and stress-testing of the young fintech firms.