Former Point72 Manager Set to Open Crypto Hedge Fund Next Month
(Bloomberg) -- Travis Kling quit billionaire Steven Cohen's Point72 fund in December, at the peak of the cryptocurrency boom, to start his own fund focusing on digital assets. Nine months and an over 70 percent selloff later, he's sticking to the plan.
The fund will be known as Ikigai and launched on Oct. 1 with partners' capital. He expects to add $15 million of outside capital on Nov. 1. Kling plans to increase Ikigai's tokens portfolio to $100 million and its venture fund to $33 million by mid 2019, depending on market conditions. The Delaware-based fund will also have a Cayman Islands-based vehicle for foreign investors.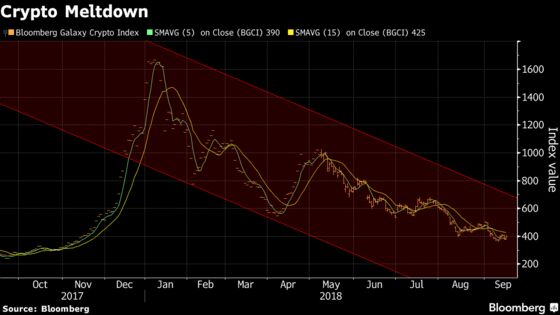 Ikigai is adding to the almost 100 virtual-currency funds that have opened this year, according to Crypto Fund Research. There's no denying that it would probably be easier to raise funds if cryptocurrencies were on a tear like last year, Kling said, but there's interest in the space even amid the selloff and he's "more confident than ever."
"This will be a multi-trillion-dollar asset class," said Kling, who is a self-described non-techie and managed a $200 million long/short commodity stocks portfolio at Point72 . "It will be part of our everyday lives. It's still very early, but the development and growth of this technology will be exponential."
Ikigai is based in Los Angeles and has a 13 person team, Kling said. At the launch, most of the funds will be in cash. Kling is bearish in the near-term and is watching the market for the right time to go either long or short. The fund will be actively managed, has fees of two percent plus custody costs, and a minimum investment of $250,000 for accredited investors.