VC's Debut Fund Is the Largest Ever for a Black-Led Firm
(Bloomberg) -- Adeyemi Ajao is a quick study. The 36-year-old, who goes by Ade, transformed a group of friends into a product team at Tuenti, Spain's answer to Facebook, then raised funding and helped steer the startup to a $100 million acquisition. He parlayed his windfall into an investing career, coaching companies including Instacart and Dollar Shave Club, while earning his MBA at Stanford.
But for the Spanish immigrant, learning to be black in America has been more complicated. 
"This country has a history of treating people differently and that creates some scar tissue," said Ajao, who was brought up by a Spanish mother and Nigerian father in Spain.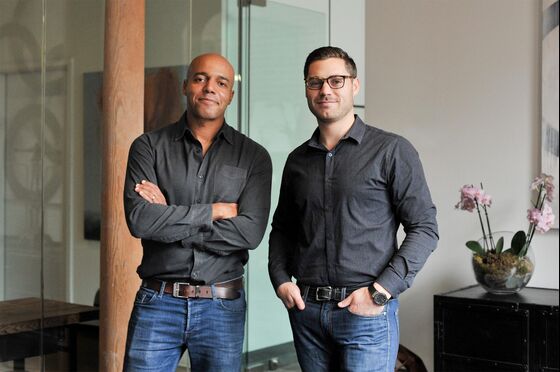 Now, having raised $137 million for Base10 Partners, he's put together the largest fund of its kind for a black-led venture firm. It comes at a time when a lack of racial diversity in the overwhelmingly white industry is getting some overdue scrutiny amid a larger national conversation about race and privilege.
In 2016, the last time industry trade group National Venture Capital Association published the numbers, they failed to find a single black investment partner in a sample of 2,500 venture employees. The group also found that just 2 percent of all investment professionals were black, while white and Asian investment professionals made up 97 percent.
"We are LPs in well over a dozen funds run by people of color. It's painfully obvious how much longer it takes them, regardless of track record, to raise a ton of money," said Freada Kapor Klein, an investor in venture firms and co-chair of the Kapor Center. "It's this issue of getting funded on potential, versus having to prove yourself."
Ajao, who used his track record in angel investing to win over fund investors, teamed with startup founder and investor TJ Nahigian. The duo plan to back early stage tech startups aiming to disrupt longstanding industries. The San Francisco-based firm has done at least nine deals so far, investing between $500,000 and $5 million in companies tackling transportation, like Brazilian bike and scooter startup Yellow Soluções de Mobilidade Ltda., and others seeking to overhaul human resources and hiring, like Wonolo Inc. and Reflektive Inc.
The overarching goal is to make new technology available to a broader range of customers. "We want to solve problems for the 99 percent," Ajao said.
Unlike Backstage Capital—which targets startups led by women, people of color and LGBT founders—Base10 will not focus on a particular group of founders. And unlike Andreessen Horowitz's Cultural Leadership Fund, Base10 does not appear to be using appeals to diversity in its marketing materials. Andreessen's $15 million fund announced last month donates a small portion of the total returns to non-profits working to increase the number of minorities in tech, and has recruited black celebrities and influencers to participate (people the firm would like to get closer to anyway). 
Base10 is a standout for its size and joins a short, but growing list of black-led venture firms, including Backstage Capital, Precursor Ventures and Plexo Capital, which have opened up shop in recent years. 
In another recent sign of the times, a spokeswoman for the Institutional Limited Partners Association, the industry group representing investors in venture funds, said the association recently decided to add racial and gender diversity questions to the documents members use while deciding whether to back a firm.
Despite the changes, achieving a level of racial diversity in venture capital that's on par with the demographics of the country overall will be a lengthy process, because adding a new partner happens fairly infrequently. Like Ajao, most black venture investors decide to start their own firms instead. Arlan Hamilton did this with Backstage Capital as did former SoftTech VC Venture Partner Charles Hudson, who launched Precursor Ventures, and Laurence "Lo" Toney, who is in the process of launching Plexo Capital while still serving as a partner at GV, Alphabet Inc.'s venture capital arm.
Porter Braswell, who co-founded diversity workforce and hiring startup Jopwell Inc., said the sea change has been slow to come. When he started the company in 2014, it was hard getting people to agree that diversity was a business advantage. And raising funds from venture investors was even harder. 
"It's difficult to know how to break into that world," Braswell said, adding that he and his co-founder, who is also black, were always the only people of color in the room. "What ends up happening is that unless you've been through the process, or you have someone to vouch for you, you can't get in."