U.S. Advocacy Group Says India Cannot Adopt GDPR-Type Rules
(Bloomberg) -- India's proposed data privacy rules, which bear similarities to the General Data Protection Regulation imposed in Europe, would harm the country's reputation as a global hub in the digital space, a U.S. lobby group said.
"GDPR will not work in India," Nisha Biswal, president of the U.S.-India Business Council, said in an interview on the sidelines of its annual general meeting in Mumbai. "India is a global hub for servicing data. If you are a global hub, then you cannot put rules in place that are disadvantageous."
The draft law requires data localization by companies and that a copy of all personal information be kept on servers within the country. Broadly, it can impact foreign companies such as Apple Inc., Uber Technologies Inc. and Amazon.com Inc. since it will entail stringent penalties for flouting norms and data transfers.
The Reserve Bank of India has asked payment service firms to store their transaction data in India. Local media reported on Wednesday that Maharashtra state Chief Minister Devendra Fadnavis met U.S. government officials on data localization and a meeting with the central bank is scheduled in coming days.
The rules are being put in place after India's embrace of smartphones has led to an explosion of sensitive information. Besides, a dearth of regulation has fueled concern among privacy activists and citizens' groups about potential abuse.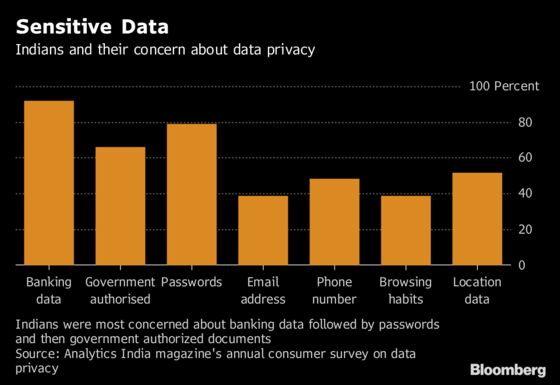 But critics say the proposed legislation will impair the operations of the internet giants and startups that are helping usher in a digital economy. Companies such as Alphabet Inc.'s Google and Twitter Inc. say they rely on a global information network to most efficiently run their apps. And it's one more headache for Facebook in what's its single largest market by users.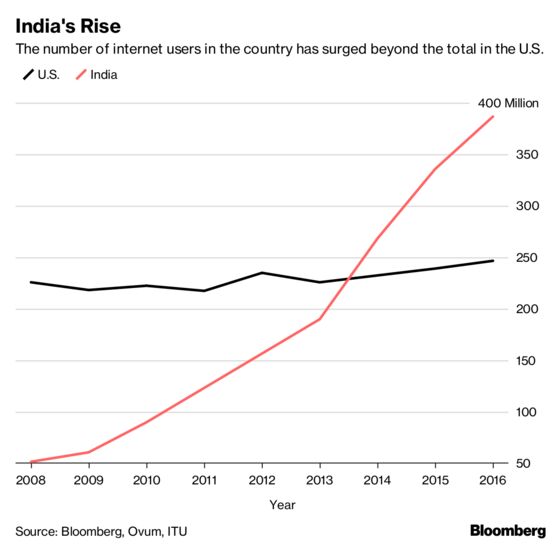 Biswal, who was an assistant secretary of state between 2014 to 2017, said the whole process of trying to make Indian officials understand the U.S. view as well as address India's security concerns will be "evolutionary."
But "India has to get it right," she said, adding such regulatory constraints can hurt two-way trade and investments currently pegged at around $125 billion, according to the USIBC.