Facebook Just Made a 'Textbook Bullish Reversal,' Evercore Says
(Bloomberg) -- The rally in Facebook Inc. is setting off alerts for chartists.
Shares have broken back above two major moving averages today, the 100-day and the 200-day. And Evercore ISI Head of Technical Analysis Rich Ross is pointing to another indicator that is making him bullish.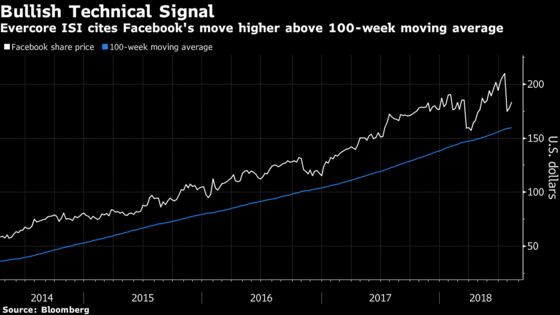 "Facebook experienced the worst day in history yet still held both trend and momentum, which in conjunction with the textbook bullish reversal off the 100 week (which has never been broken), makes the stock a buy," Ross wrote in a note to clients.
Facebook rose as much as 4 percent Monday, its biggest jump since April, after the Wall Street Journal reported a potential offering involving the company's messenger service and some of the U.S.'s largest banks.
The shares gave back some gains but remained higher for the day after Facebook said in a statement that it works with banks and credit card companies on services including customer chat and account management but information is not for advertising or "anything else."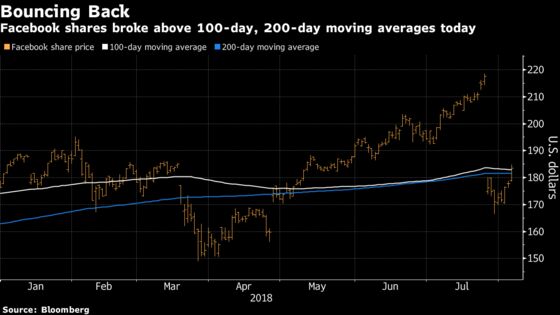 The stock is still down more than 15 percent since its disappointing earnings report on July 25.