Sky Is Comcast's Final Prize as Disney Battle Approaches Endgame
(Bloomberg) -- After raising the white flag in the battle with Walt Disney Co. for the bulk of Rupert Murdoch's media empire, Comcast Corp. Chief Executive Officer Brian Roberts has one last prize to fight for: the British pay-TV company Sky Plc.
Comcast currently has the upper hand in the race for Sky, with an offer of 26 billion pounds ($34 billion) that's 6 percent higher than a rival, Disney-backed bid by Murdoch's 21st Century Fox Inc., which already owns 39 percent of the company.
But as Disney CEO Bob Iger weighs whether to continue the bidding war for Sky and seek full ownership, here's why Roberts is so keen on the asset:
Buying Sky would give Comcast international scale, a hedge against the erosion of cable-TV viewing in the U.S. and a larger palette to compete with streaming services like Amazon.com Inc. and Netflix Inc. Sky has 22.5 million customers across five European countries -- a continent where pay-TV trends have been more stable -- and is pushing into Spain and Switzerland.
Comcast would generate 25 percent of its sales outside of the U.S. if it buys Sky, compared with 9 percent currently.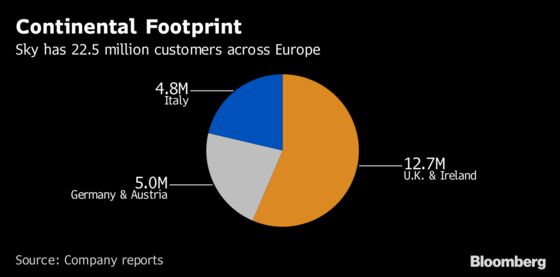 Sky would give Comcast a high-tech set-top box, called Sky Q. It has an easy-to-navigate interface for viewers and allows voice-activated search for shows. Comcast would also get Now TV, Sky's streaming service, which is pitched at consumers who don't want to pay for a full-fat TV bundle. When Comcast first announced its approach for Sky in February, Roberts said an in-store demo of their products and technology left him "terribly impressed."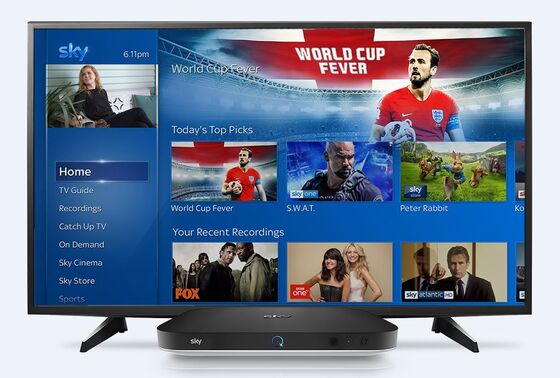 Sky is also trying to modernize how it delivers its pay-TV packages. Historically done over satellite, Sky in the future wants to deliver its content via the internet. Italy is in line to get the first comprehensive such service, followed by Austria and other key markets, Sky said earlier this year.
Sky has a suite of sought-after TV content that it uses to lure and retain subscribers, including rights to Premier League soccer. It won big at the latest Premier League auction, bagging the rights at a cheaper price and ending years of investor fears of ever-spiraling costs. Sky has also been boosting its investment in original TV productions, such as 1920s sex-and-crime saga "Babylon Berlin" and "Britannia," a period drama about the Roman conquest of Britain. Sky airs the shows on its platform and also sells them abroad.
"Those exclusives do provide something of a moat around their satellite TV platform," Craig Moffett, an analyst with MoffettNathanson LLC, said in a note this week.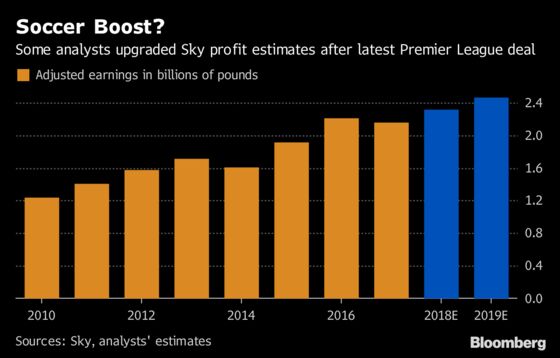 Comcast became a big content creator and owner with its purchase of NBCUniversal, the film and TV studio that also owns a suite of channels including the U.S. broadcast network NBC. Sky will help the company diversify its production as well as pay-TV revenue.