Gogo's Revamp Means Airlines Must Pay More for Wi-Fi
(Bloomberg) -- It took a mere decade for airborne web surfing to shift from novelty offering to essential airline service. Yet for Gogo Inc., the largest provider in the field, selling an amenity that almost everyone wants has oddly become a business that stinks.
The company operates two units, one focused on business aviation and the other on commercial airlines. The latter has brought Gogo a slew of fiscal and operational headaches. Its stock has plunged more than 50 percent this year, hitting a then-record low July 9 after Guggenheim Partners cut its estimates for the company—which in May tossed out earlier assessments pending a comprehensive review of its business strategy.
Even worse, Gogo is shadowed by about $1 billion in debt and has become a favorite of short sellers, who hold 60 percent of its share float, according to financial analytics firm S3 Partners. A much anticipated announcement of a planned company revamp failed to sway markets Friday as Gogo plummeted 16 percent to $4.04—a new all-time low.
In many respects, the product that airlines and millions of their customers want—web access that's as fast and simple as a desktop at home—was built on a business model that no longer works. For years, carriers managed to pay almost nothing when they agreed to equip aircraft with Wi-Fi, as Gogo and others raced to sign up as many customers as possible. It was the classic "spend-money-to-make-money" proposition, but the money-making has typically fallen short, especially for Gogo.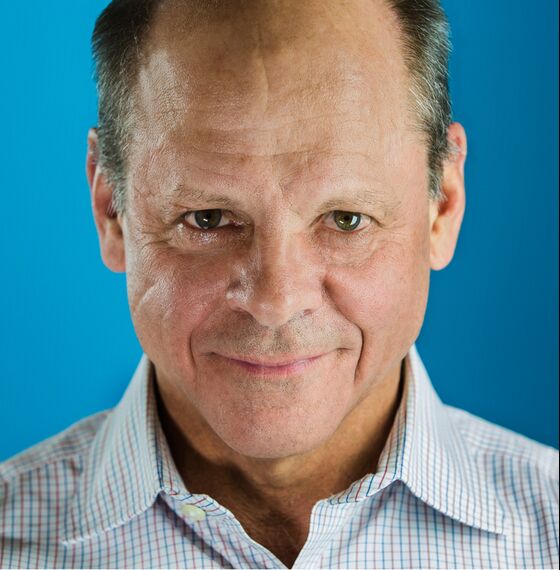 "Most of the competition has the same problems we do in that they're running losses on this business," Chief Executive Officer Oakleigh "Oak" Thorne said Thursday in an interview at his office in downtown Chicago. "And in our conversations with airlines, they are very focused now on their inflight connectivity and they realize that that business model is not sustainable. And if they want to still have quality inflight connectivity providers, then the business model has to change."
Thorne, a private equity investor, is Gogo's largest shareholder, with an almost 30 percent stake now worth $104.7 million. He took over in March when Gogo's board jettisoned former CEO Michael Small.
Gogo's future hangs very much on the success of its 2Ku satellite broadband service, an upgrade from the far slower ground-based system that has bedeviled millions of air travelers. But the initial installations at Delta Air Lines Inc., the largest customer to date, and other carriers came with glitches when de-icing fluid sprayed onto aircraft in the winter seeped into the Gogo domes, marring its service.
U.S. restrictions on sales by Chinese telecommunications company ZTE Corp. also weighed on Gogo, which had planned to purchase equipment from the company for its next-generation air-to-ground system. The Trump administration has softened aspects of its curbs on ZTE, and the company is working to comply with U.S. rules.
On Thursday, Gogo announced it's considering splitting into two companies, although Thorne said he views the airline and business aviation units as highly complementary. The company wants to explore whether shareholders might benefit if it pursued "any of the suggested relationships or transactions or others suggested by third parties or conceived by management and its advisers." 
"The board has not made any decision to pursue any such transaction or relationship at this time," Gogo said in a statement that nevertheless sent the shares surging 11 percent in after-market trading Thursday. The company aims to break even in 2020 on a cash flow basis, in part by slashing its costs on commercial aircraft contracts and reducing cash burn by $200 million by 2020. Gogo also said it will seek to refinance $362 million of debt that comes due March 1.
But on Friday, the stock began to fall. On a call with investors, Thorne said Gogo would explore altering terms on some of the contracts in its backlog. "We're planning to have some conversations with our airline partners," he said.
Northland Securities wasn't convinced the company's plans will come to much. "We still firmly believe there's more 'bark' than 'bite' in this release with minimal equity value left in Gogo's shares," analyst Paul Penney wrote. "Perhaps the euphemistic use of 'strategic alternatives' will provide a short term shot of hope/pop for the shares in the near term."
As part of its financial overhaul, Gogo laid off 55 of its roughly 1,000 employees on Thursday. Thorne said future cuts into 2020 will come mainly through attrition and the loss of most technology contractors, hired to help the company address some of its tech backlog.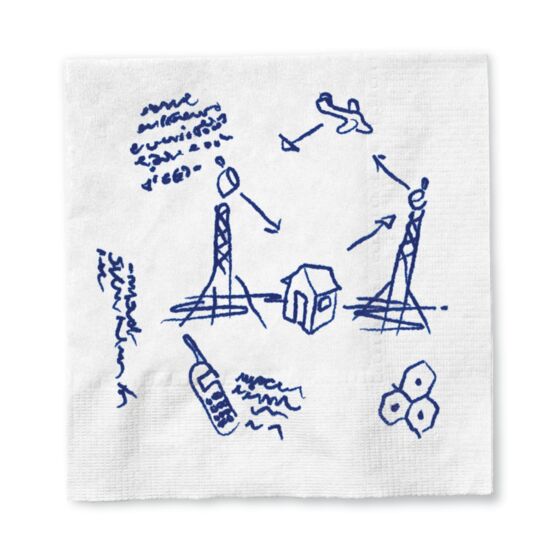 The financial pressures and debt load have boosted market speculation that Gogo may be willing to sell some or all of itself, further consolidating the satellite Wi-Fi industry. The current field for satellite-based in-flight connections includes Global Eagle Entertainment Inc., Inmarsat Plc, Panasonic Avionics Corp., Thales SA and ViaSat Inc.
Chicago-based Gogo traces its history to a North Texas barbecue restaurant, where co-founder Jimmy Ray sketched on a napkin his idea for a wireless telephone service for airplanes. That concept led to the business plan for Aircell, which equipped planes with telephones, and then to Gogo's inflight internet service, which began a decade ago with American Airlines. Since then, in a world that's become addicted to connected screens, the field is rife with Wi-Fi services.
"I think there are too many players," the CEO said, casually dressed in jeans and a polo shirt. "There needs to be more consolidation. What we want to do is best position ourselves to be in the best position to take advantage of that."